"Stewed" anything is an ugly word in the English language. When you stew something, you basically cook it slowly – in its own juices – which brings amazing flavour to any dish. But in Swedish, "stuvning" introduces other lovely liquids to enhance. Like CREAM.
My grandmother's sister Lily lived in Borlänge, Sweden. She was very much part of my life from a young age. (Yup. That's me in the middle!)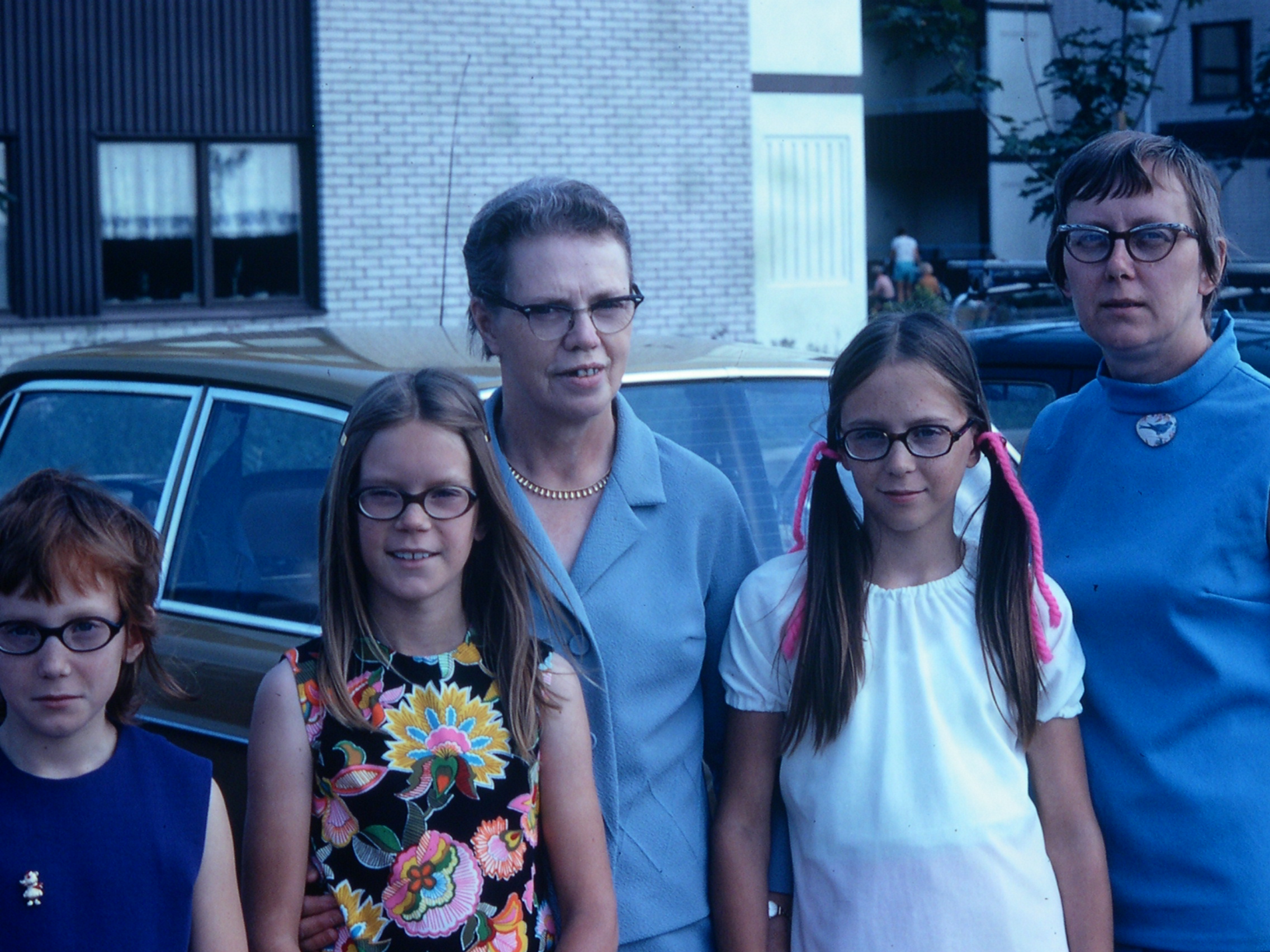 As a teenager, I spent several weeks with her. We did chores together, attended music events and church services, and took walks in the woods to pick mushrooms. Aunt Lily had an uncanny ability to find mushrooms – kantareller, ängschampinjoner, and karljohansvamp. (In other words, chantarelle, "meadow mushroom", and porcini.)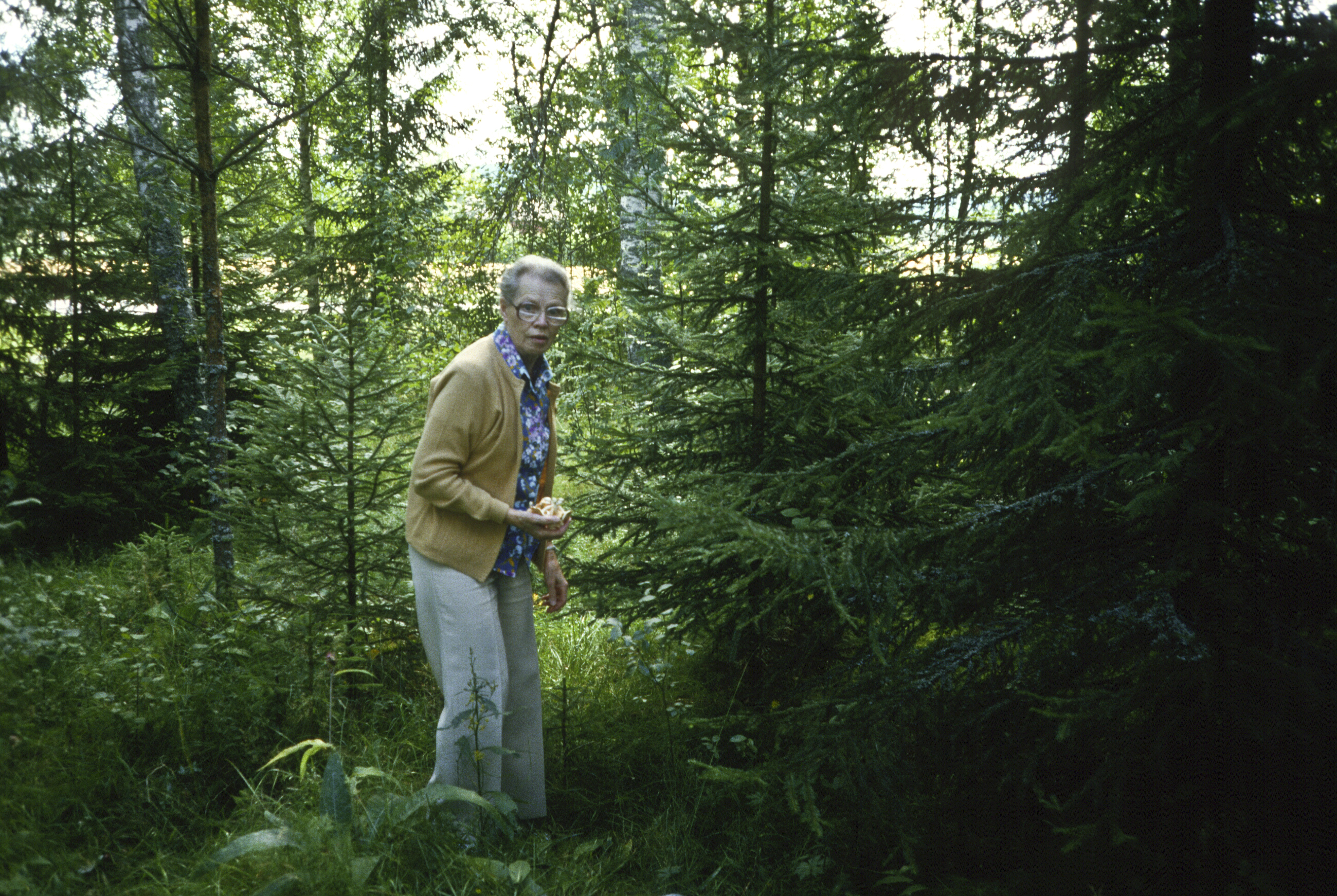 She also taught me to NOT eat this: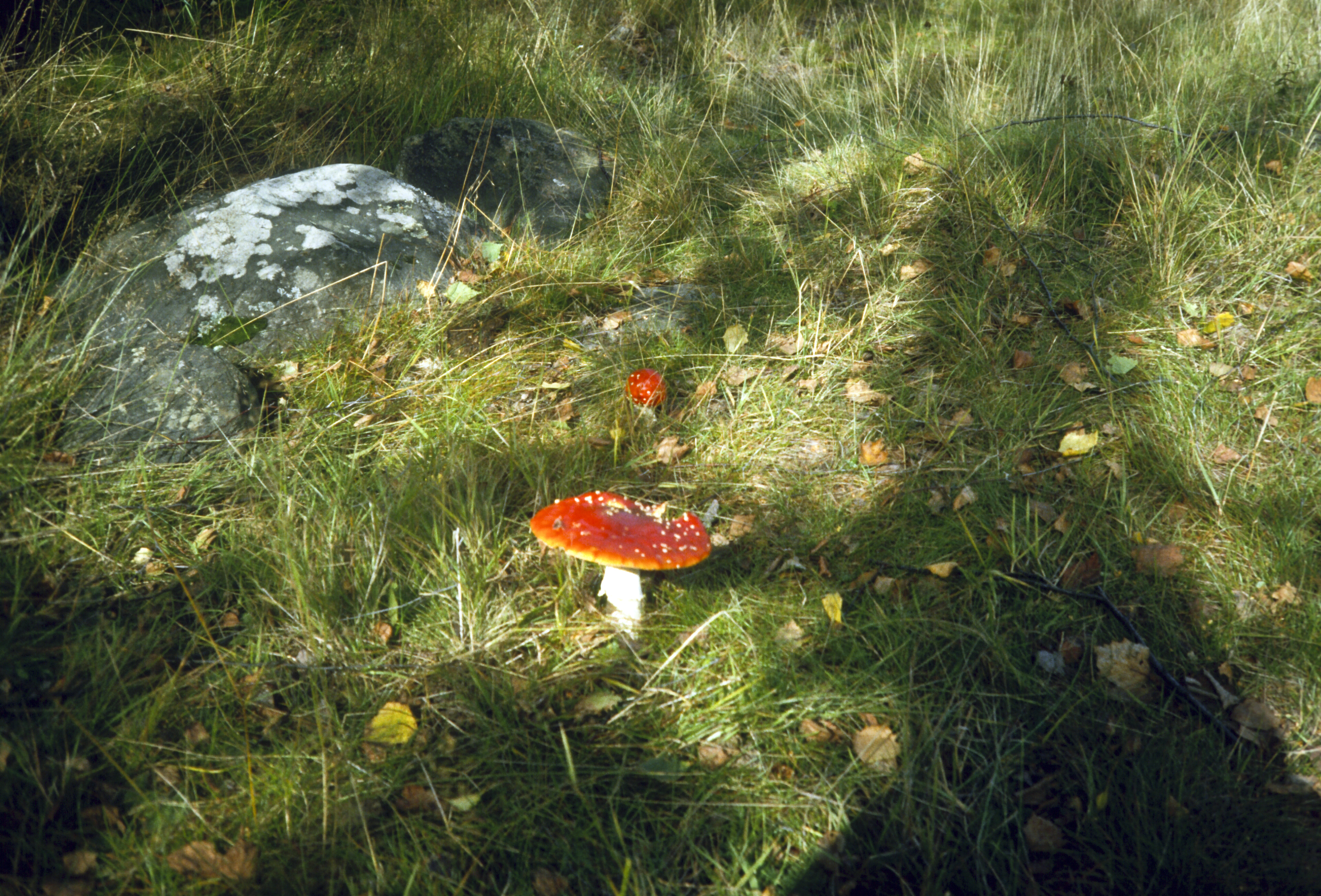 This is the mushroom of Else Beskow's iconic book "Tomtebobarnen", which was loved by my own children.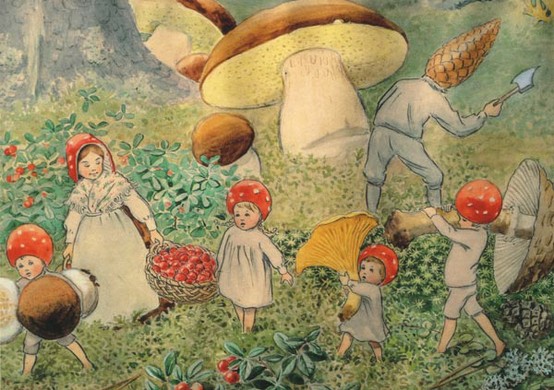 I have to admit that Aunt Lily and I didn't always get along. In fact, we really annoyed each other! She had a strong personality, liked to tell others what to do and how to think, and was very set in her ways. I was young, arrogant, and determined to try new things. BUT, underneath the irritation, we had a mutual respect and admiration for each other. Days spent with Aunt Lily will always be treasured memories.
Since mushroom hunting has never been part of my Minnesota life, I have to rely on the grocery store. This is one of the simplest recipes ever.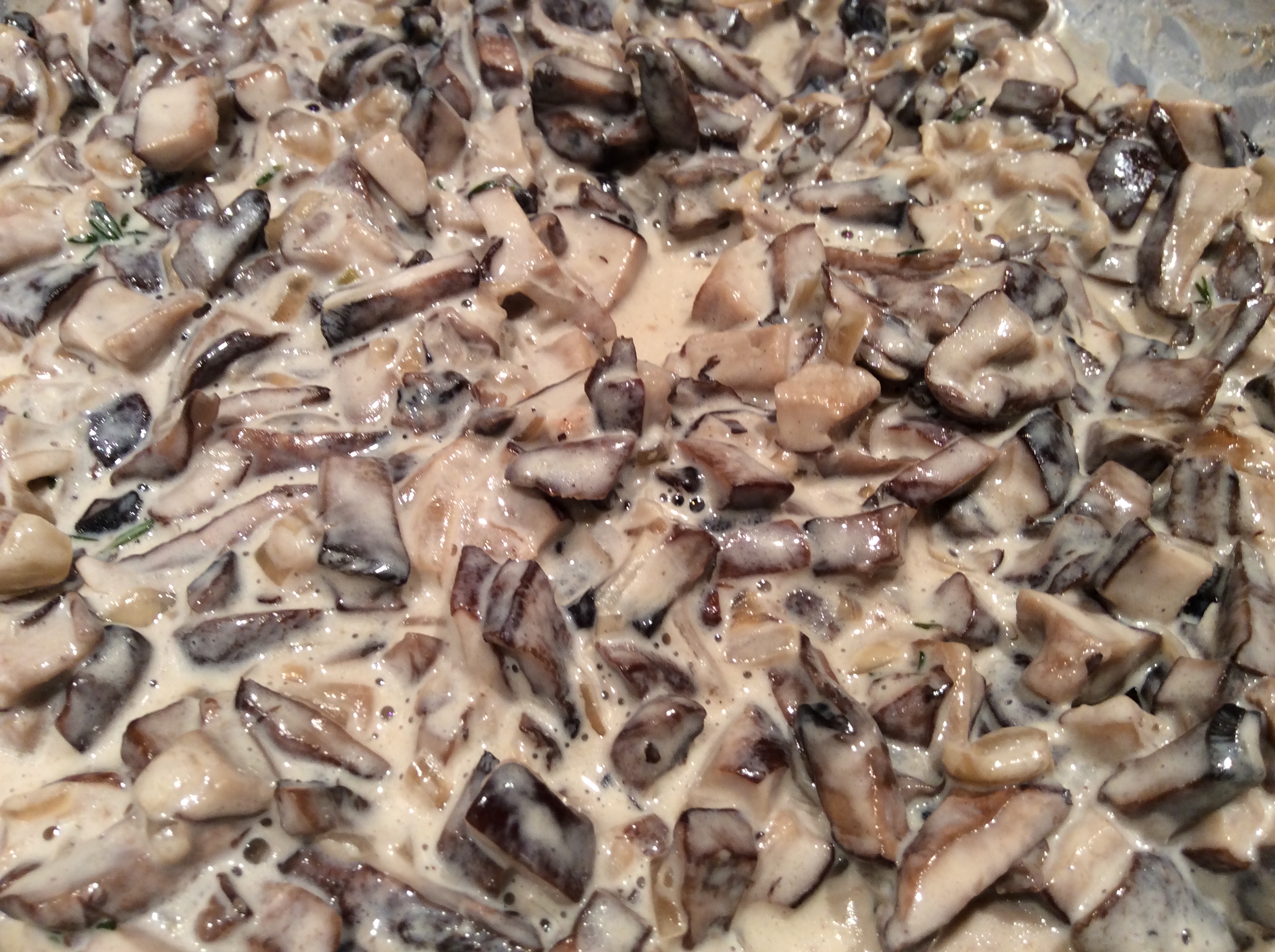 I love mushrooms on eggs, but they are equally wonderful on chicken, wild rice, or even topping a steamed kale salad. One of these days I will make thin crepe-like Swedish pancakes to serve with this mushroom sauce, as it is my absolute favourite dish, served with a heaping pile of fond memories.
Creamed Mushrooms and Omelette (Svampstuvning)
Ingredients
12-16 ounces mushrooms (try a blend of shiitake, portobello, and oyster)
1 small yellow onion
1 Tbsp oil
1 Tbsp butter
1 tsp garlic powder
1/4 tsp white pepper
Splash of white wine
3/4 cup heavy cream
Instructions
Clean and chop mushrooms, and finely dice onion.
Heat a medium-sized skillet, add oil, and once that is hot, melt the butter in the oil. Add the finely diced onion and chopped mushrooms, and cook over medium-low heat until they are fragrant and tender.
Season with garlic powder and white pepper and cook another minute, or so. Deglaze the pan with a splash of white wine.
Pour in the cream and cook until thickened (this might take 5 minutes)
Serve as desired
http://www.culinaryconcerto.com/creamed-mushrooms-svampstuvning/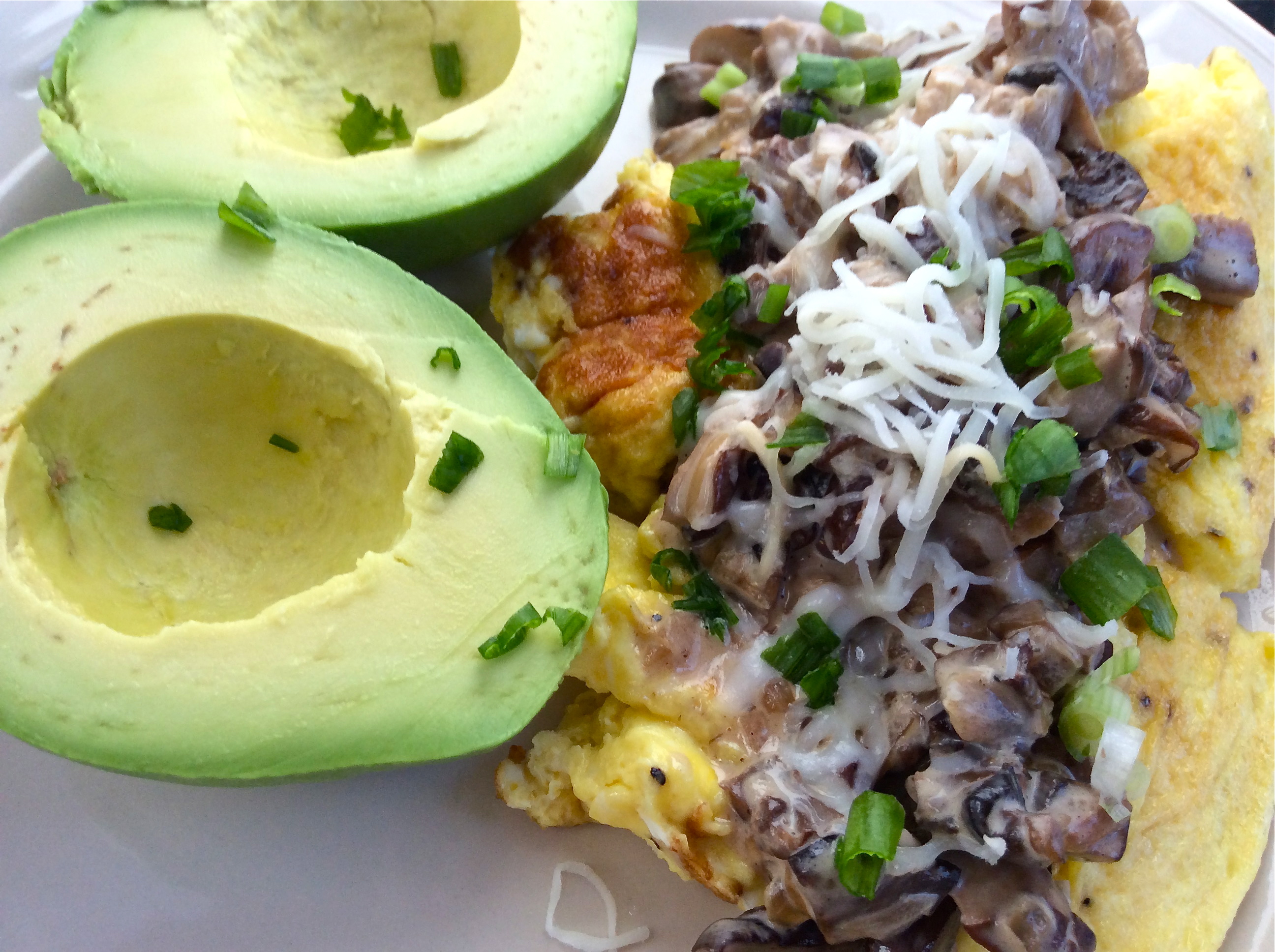 Please follow and like us: