Maybe Midwesterners have a reputation for bland food, but it's totally not the truth. We love spicy food! This is not a Japanese teriyaki because I don't usually have "sake" or "mirin" in the house. But there's always Svedka vodka!
True teriyaki is made with equal amounts of mirin, sake, sugar, and soy sauce. And to be authentic, the meat should be grilled. Since the temperature only got into the single digits today, there's no way I'm going outside to fire up the grill!
Teriyaki should be sweet and spicy, and carmelized on the meat. But it shouldn't be a heavy sauce to pour over meat. This has just the right amount of sweet and heat, and none of the gross ingredients found in bottled teriyaki sauce.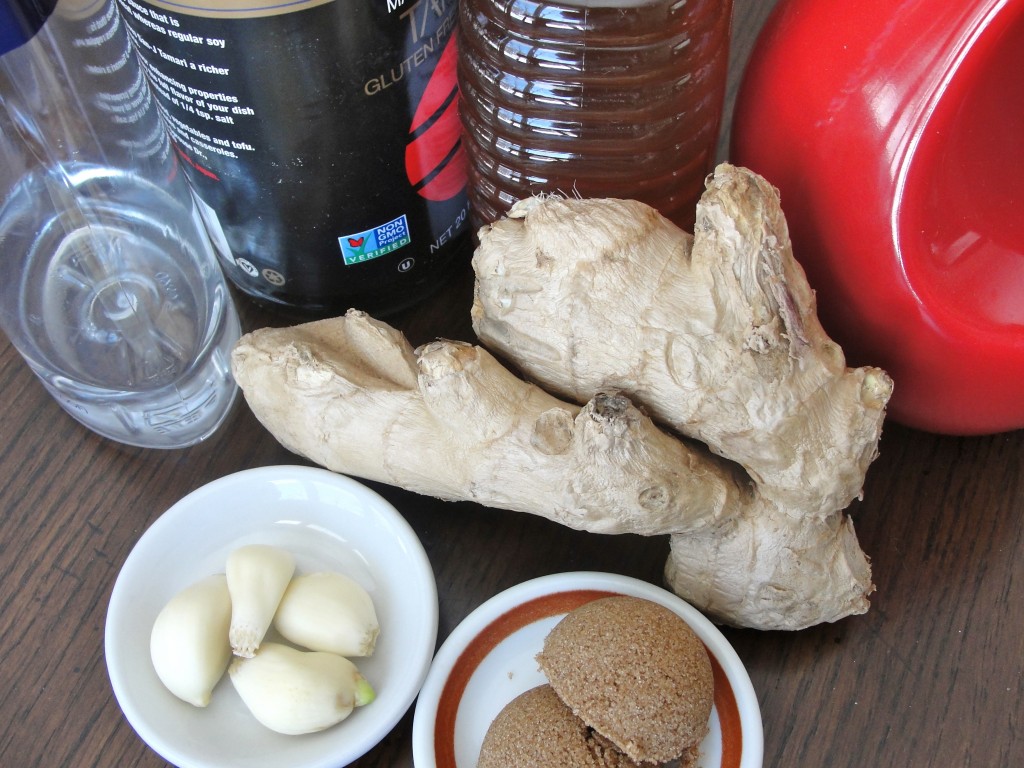 I use a fine grater for the ginger. It becomes almost a paste, so there is no risk of biting into a chunk of ginger. Mix together the ginger and salt and pepper.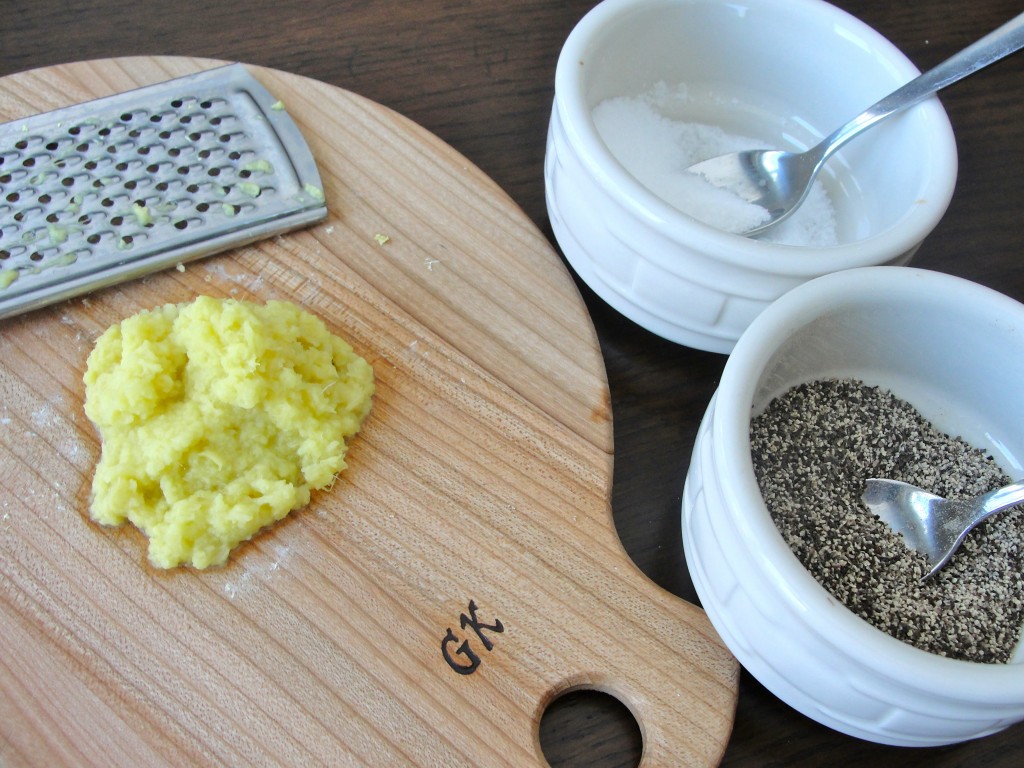 Coat the chicken thighs with this mixture. That's right! Get in there, get your hands all messy, and rub it all over. Then cover and let the chicken stand for at least an hour.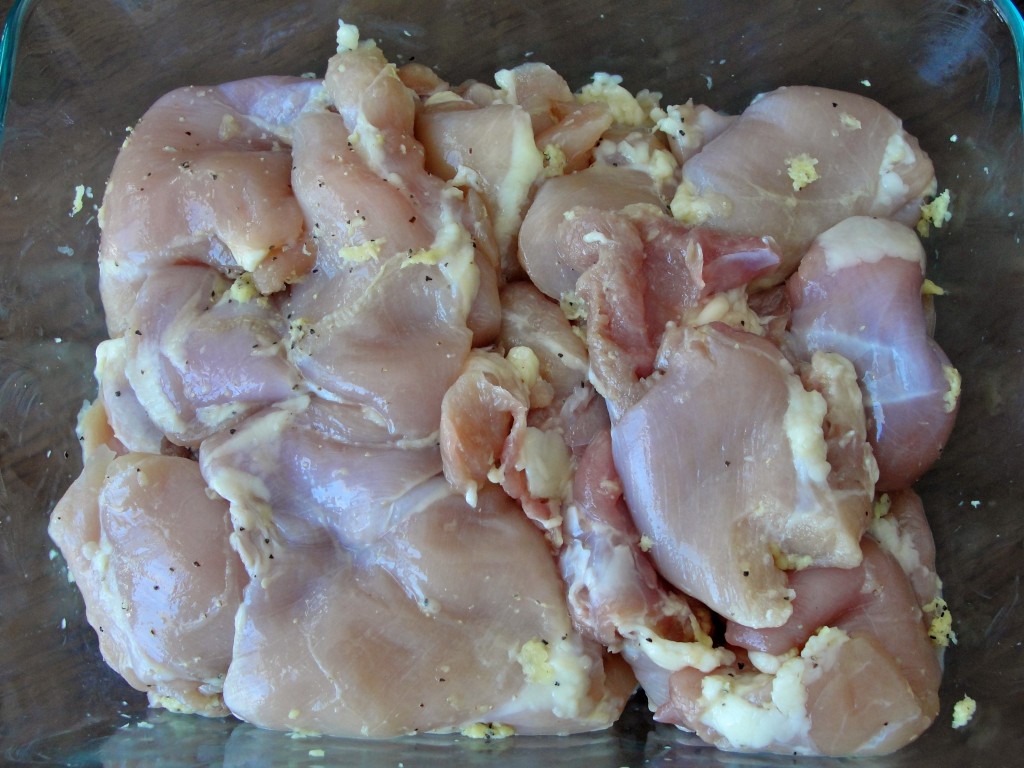 Make the teriyaki with soy sauce, vodka (or sake, if you have it), honey, sugar, garlic, and a little oil. Allow that to stand for an hour so the flavours can mingle.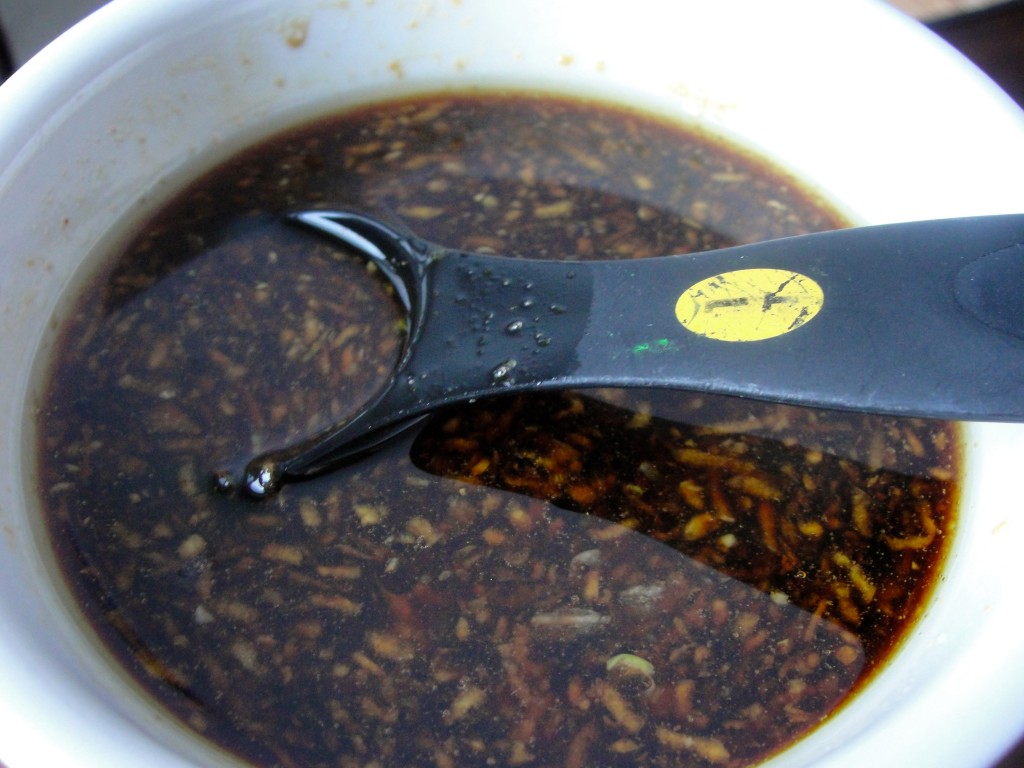 Heat a large skillet and add some oil. Fry the chicken in batches, making sure you don't overcrowd the pan. Plan on about 4 minutes per side to get a nice colour. Remove the browned meat to a separate plate while frying subsequent batches.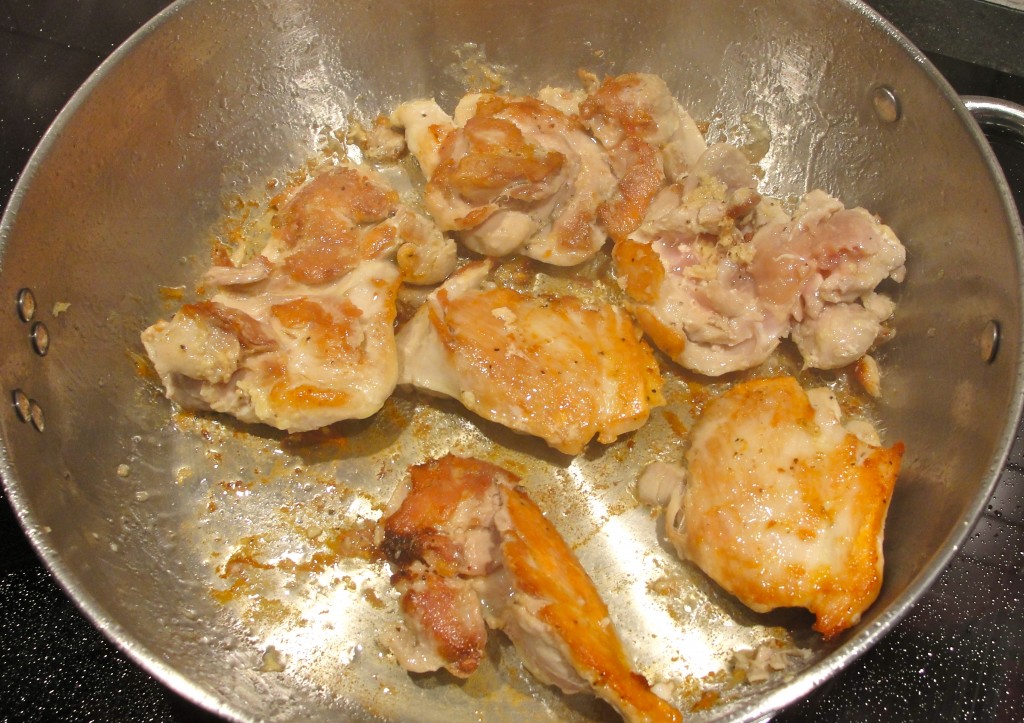 This will splatter and make a disgusting mess on your stove. One of the things I love about my induction cooktop is how easy it is to clean! No removing and wiping grates, pulling apart burners and knobs, etc. Just give it a swipe with the rag and it's clean!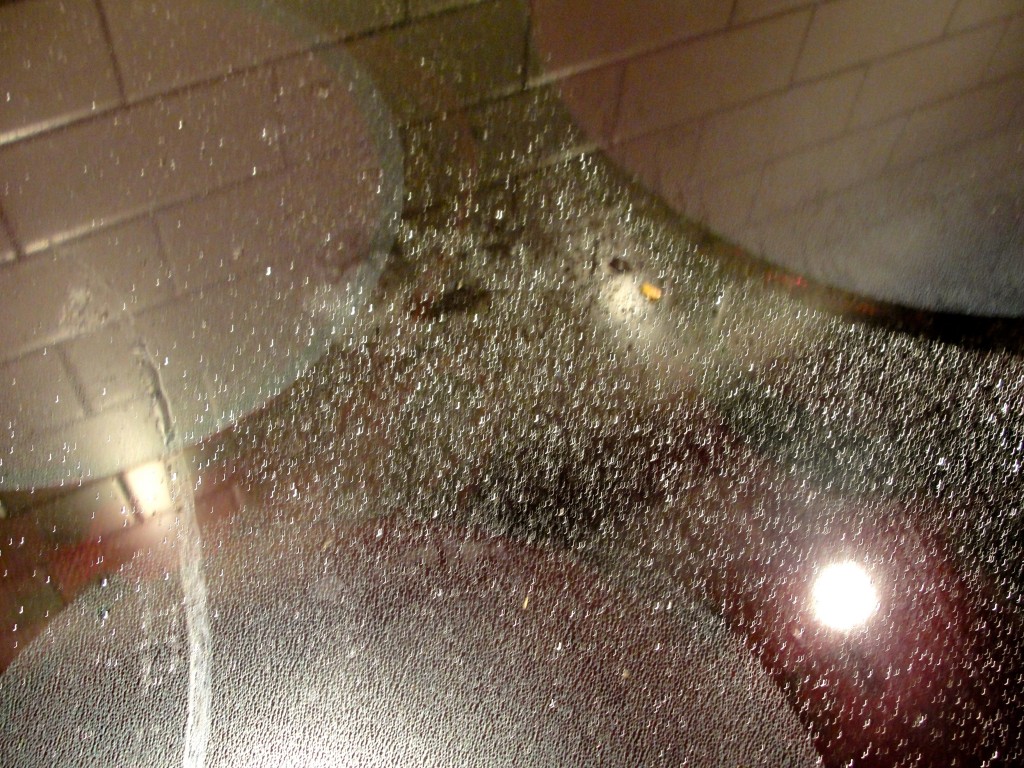 Return all the chicken to the pan. Add a little more vodka/sake, splashing it on the sides of the pan so it sizzles. Quickly cover the pan and allow the chicken to steam for 8 minutes.
Carefully remove the cover. With a paper towel, sop up most of the grease and liquid.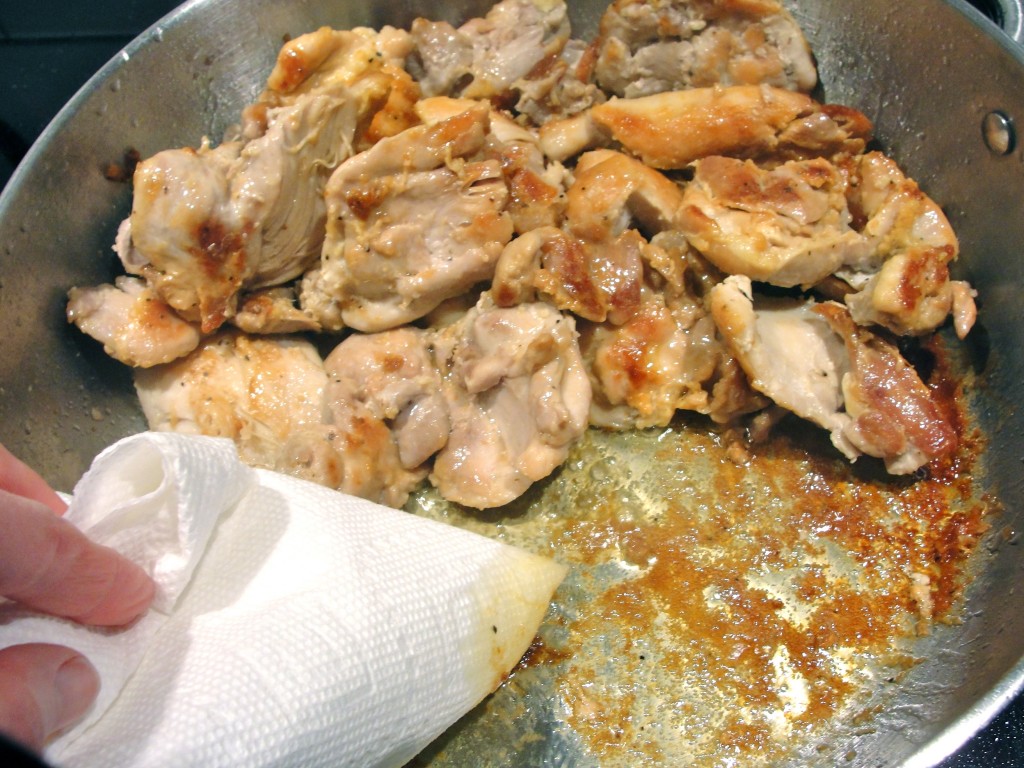 Pour all the teriyaki over the chicken, turning the meat to coat it with sauce.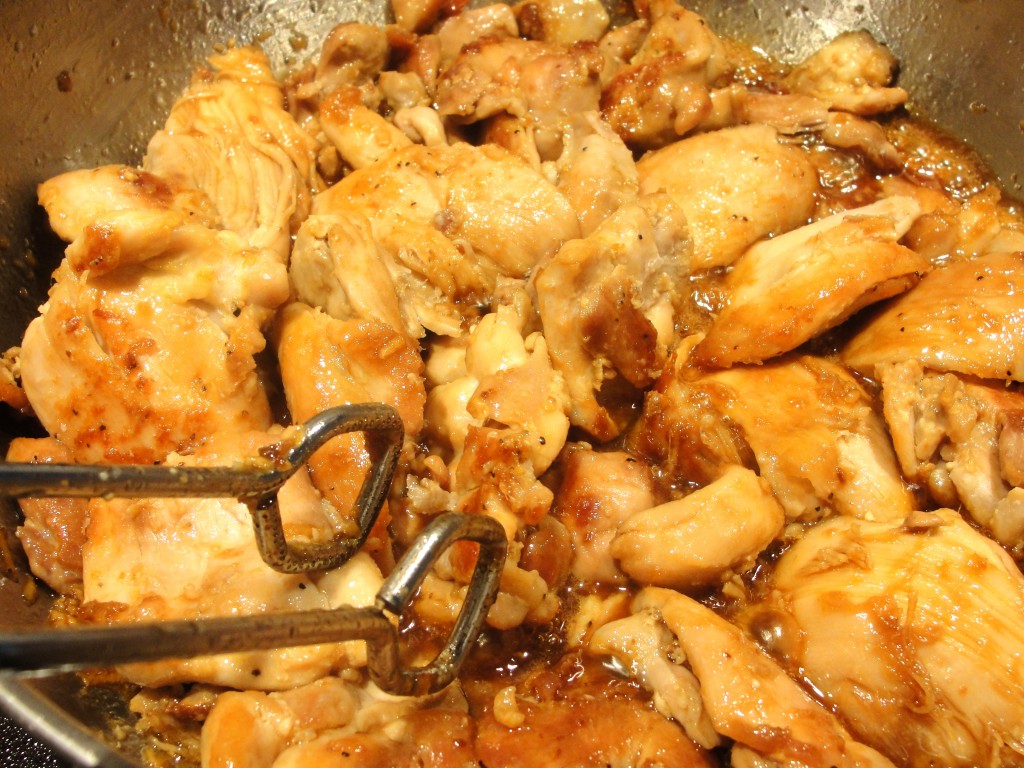 Continue to cook on medium-high heat until the liquid has evaporated and the teriyaki has carmelized. It's totally okay for the meat to begin falling apart. You don't really want huge chunks anyway.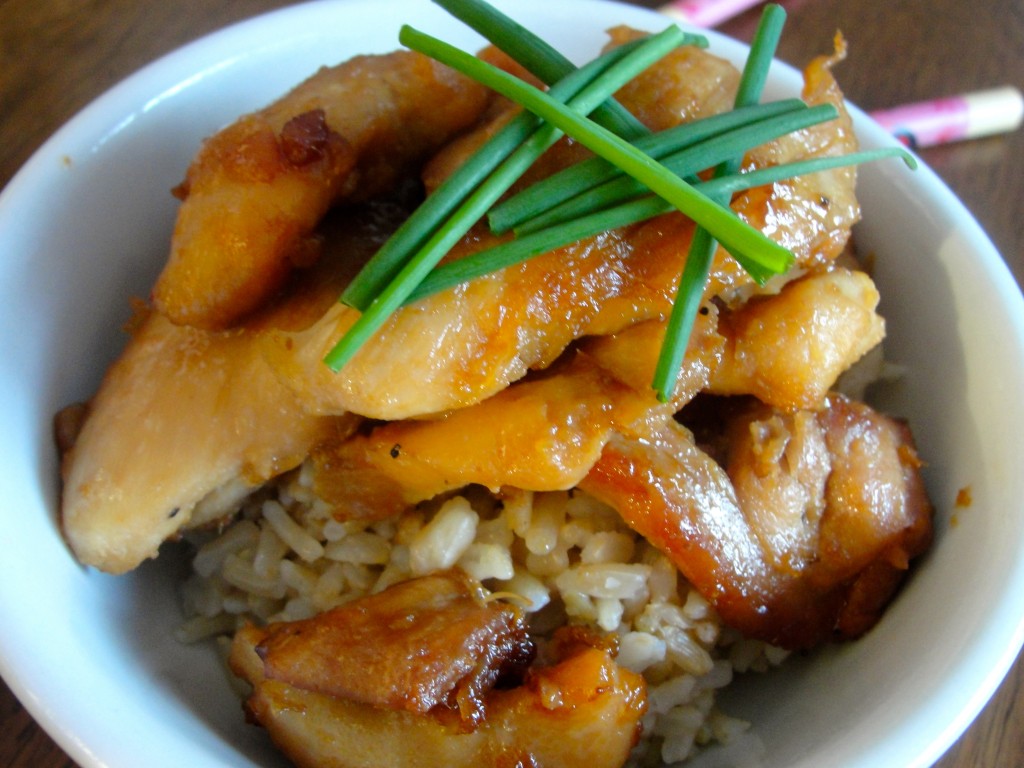 Midwestern Teriyaki Chicken
Ingredients
8-10 boneless, skinless chicken thighs (family pack size)
2 Tbsp peeled and grated ginger
1 tsp salt
1/2 tsp pepper
1/2 cup soy sauce, or tamari sauce (check to see if it's gluten free)
2 Tbsp brown sugar
2 Tbsp honey
2 Tbsp vodka (or sake, if you happen to have it)
4 cloves garlic, grated
1 Tbsp oil
Instructions
Mix together the grated ginger, salt and pepper
Rub ginger all over the chicken thighs, and allow them to stand for at least an hour
Stir together soy sauce, sugar, honey, vodka, garlic, and oil, allowing that to stand for an hour
Heat some olive oil in a large frying pan over medium high heat, and add one layer of chicken, making sure not to overcrowd the pan
Brown the chicken for about 4 minutes on each side
Remove meat to a dish, and continue frying batches of chicken
Return all the meat to the frying pan
Add 1-2 Tbsp vodka to the pan and quickly cover, allowing the meat to steam for about 8 minutes
Using a paper towel, mop up as much of the liquid and fat as possible
Pour the teriyaki sauce over the chicken, turning the meat to coat it
Cook uncovered, turning the chicken often and eventually breaking it up into smaller pieces
The teriyaki is done when almost all of the liquid has evaporated, the chicken is coated with sauce, and the meat is tender, approximately 5 minutes
Serve over brown rice
http://www.culinaryconcerto.com/midwestern-teriyaki-chicken/
Please follow and like us: