Where do you find inspiration for the meals you create? Something you ate at a restaurant? Something you found online? Or saw on a TV show?
One wonderful thing about traveling is bringing back recipes from different regions and cultures. But some times, we are served something so incredible at a friend's house that I have to try re-creating it with my own twist. Such is the case here.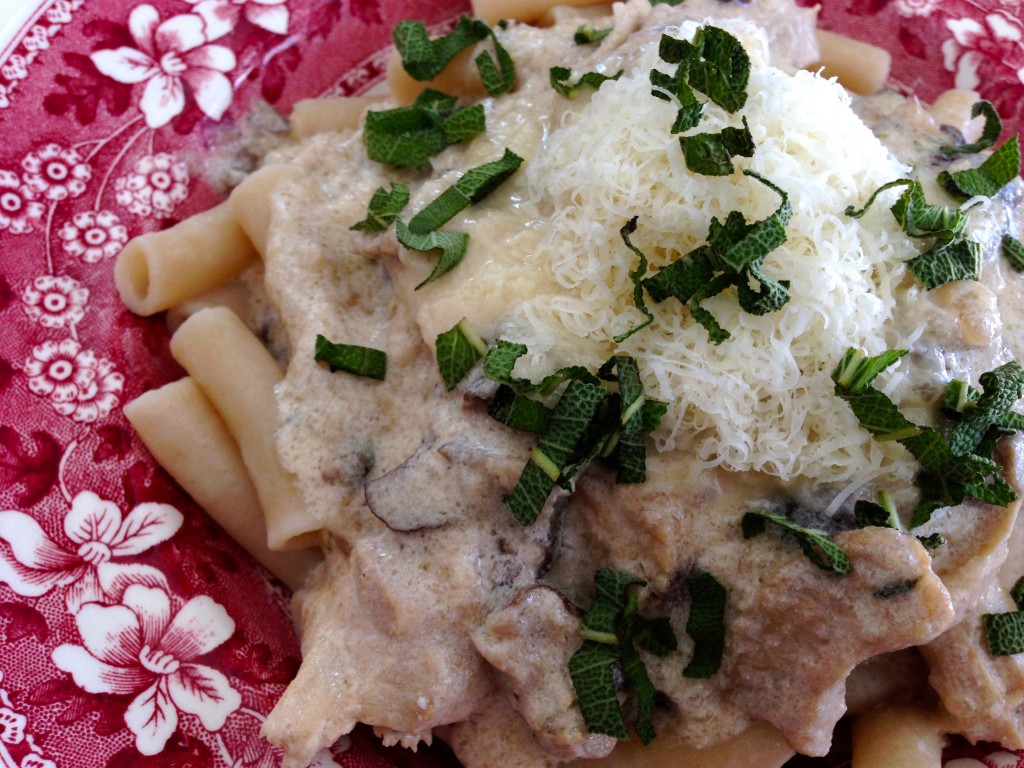 We were served Chicken Stroganoff many years ago, and it has evolved into a dish that regularly finds its way to our dinner table.
Because I often forget to thaw meat, the pressure cooker allows me to use frozen chicken thighs, and still end up with tasty, moist meat. (Try saying that word again ….. MMmmmmmmoist. Isn't that fun???) 🙂
Drop some herbs – fresh or dried – on the frozen meat, and sprinkle with garlic salt and pepper. Add 1/4 cup of liquid (I used vodka for this batch, but broth, wine, even water will be fine.)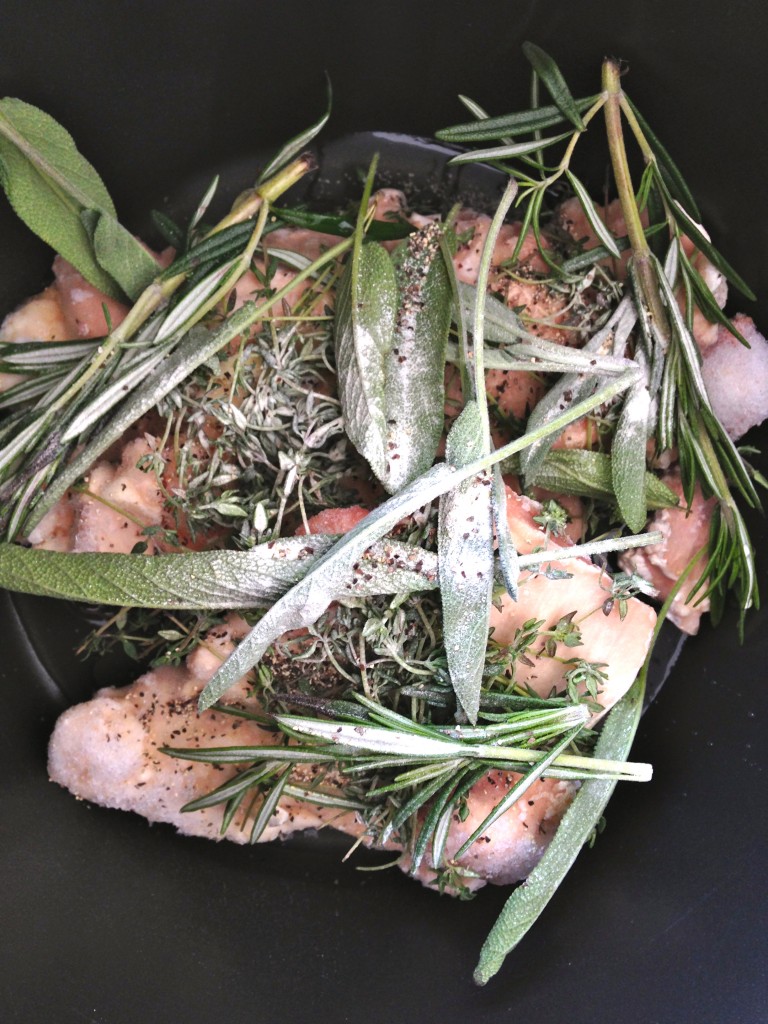 Seal up the pressure cooker and set it for 8 minutes on high.
While that is cooking, get a pot of water boiling for the pasta.
Use the "quick release" method for the pressure cooker. Remove the herbs, but leave the liquid. Add about 2 cups of mushroom soup base (concentrate that doesn't have milk or cream added to it). Close up the pressure cooker and set for 2 minutes on high.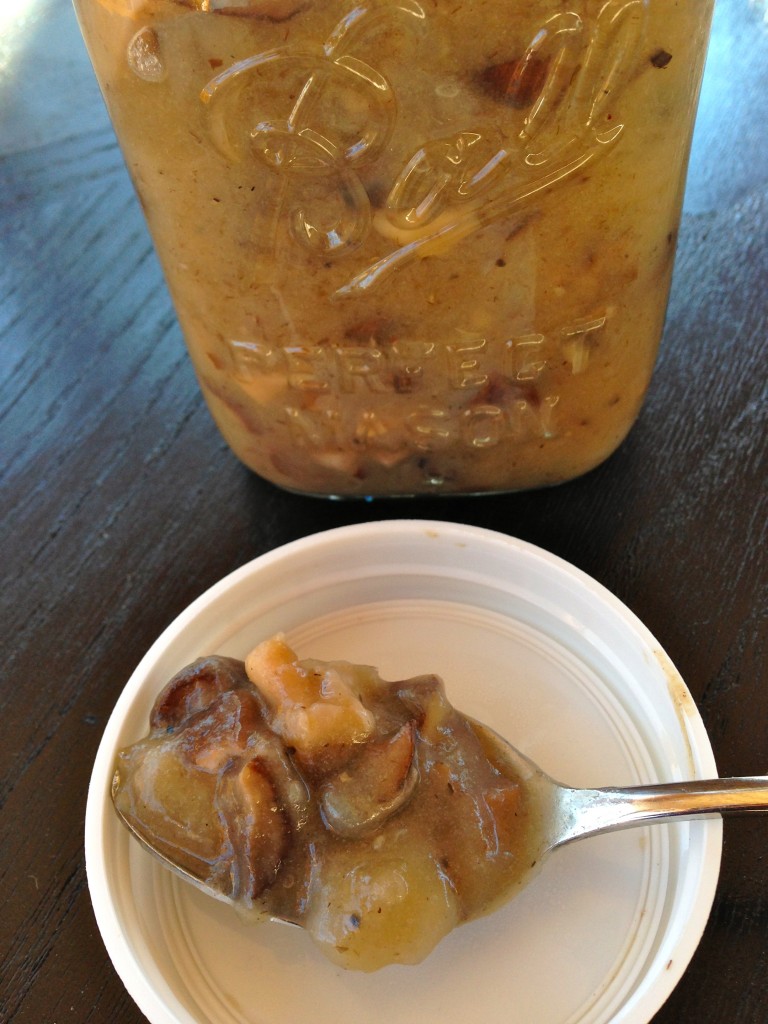 Add a hefty pinch of salt to the boiling water and toss in the pasta while the cooker is coming back up to pressure. We like brown rice pasta in the penne shape because it can hold a lot of sauce, but any shape will do.
Release the pressure again. Then stir in 1 cup sour cream. I like food extremely hot, so I turn on the "brown" setting for the pressure cooker to reheat the stroganoff after adding cold sour cream. Just don't allow it to boil hard.
Note: Be careful which sour cream you use. Look at the packaging, and if there is more than 2 or 3 ingredients listed, move on! I have found Daisy sour cream to be the best. It has only 1 ingredient: Grade A Cultured Cream. 🙂 As it should be!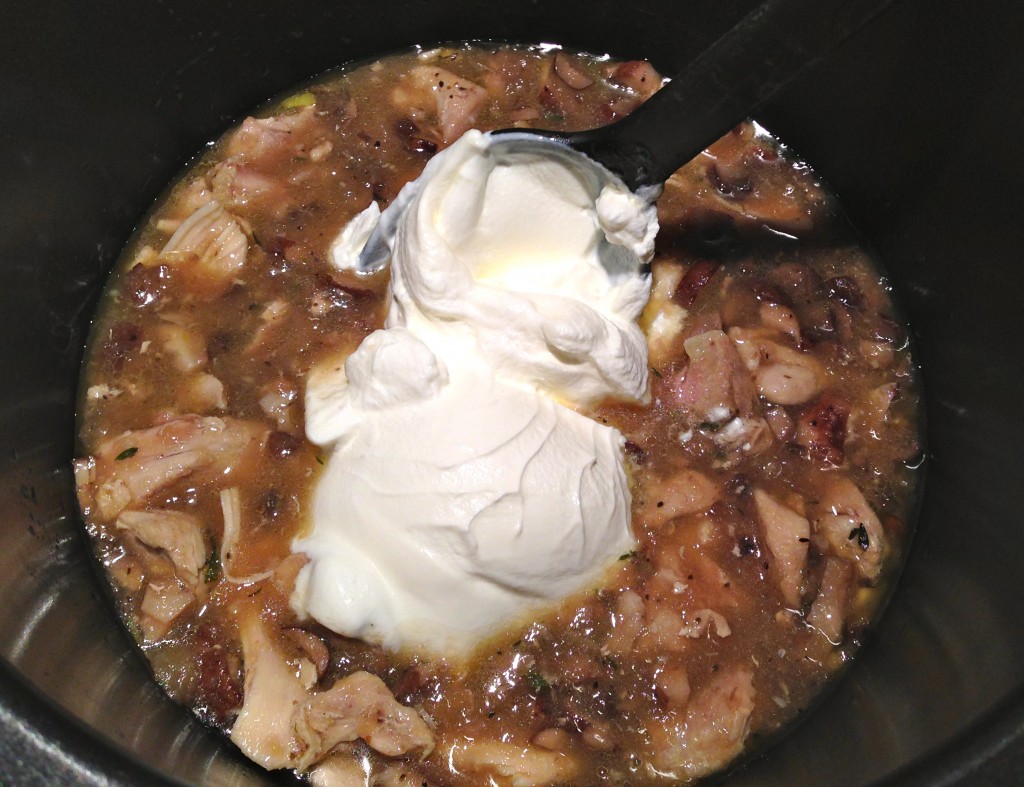 Serve over pasta topped with a generous grating of fresh parmesan cheese.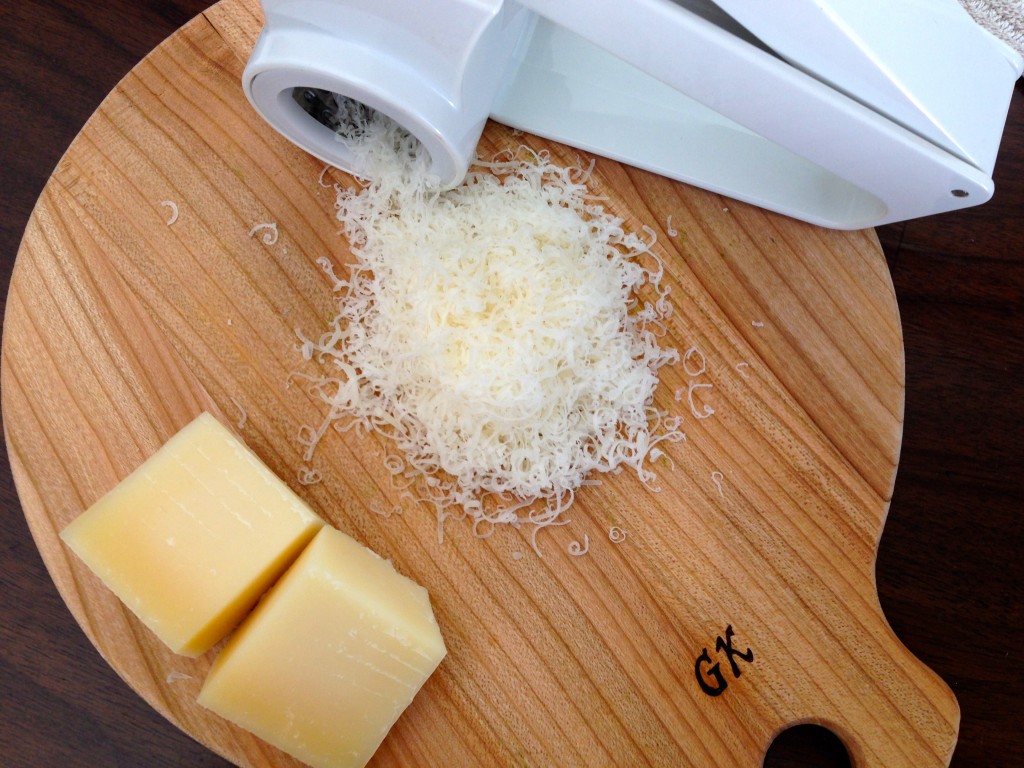 Chicken & Mushroom Stroganoff
Ingredients
1 1/2 - 2 pounds frozen boneless/skinless chicken thighs
Fresh or dried herbs such as sage, rosemary, and thyme, garlic salt, pepper
1/4 cup liquid (vodka, white wine, broth, water)
2 cups mushroom soup concentrate
1 cup sour cream
Freshly grated parmesan cheese
Instructions
Put the frozen chicken thighs into the pressure cooker, top with fresh or dried herbs, garlic salt, and pepper
Cook on high for 8 minutes
Get water boiling for pasta
Release the pressure and scoop out the herbs, but leave the liquid
Add mushroom soup base/concentrate
Cook on high for 2 minutes
Generously salt the boiling water, and toss in the pasta to cook
Release the pressure again
Stir in sour cream - turning on the "brown" setting to heat stroganoff, if desired - just don't allow it to boil hard
Serve over pasta with lots of grated parmesan cheese
http://www.culinaryconcerto.com/chicken-mushroom-stroganoff/
Please follow and like us: