In my attempt to live a "clean" life, I've been seriously evaluating the ingredients listed on all products that come in contact with my skin. Think about this — skin is the largest organ in your body! Why smear all sorts of potentially harmful chemicals on it?
As a teenager and young adult, I was the self-proclaimed "sunscreen queen". I faithfully used sunblock daily, as the media and doctors recommended. Strangely enough, I had several spots of melanoma removed in my early 40's. What's the deal with that? My gut says that the chemical-laden sunblock lotions coating my body every day contributed to skin cancer.
Because of this experience, along with sensitive skin, I began pursuing more natural beauty products. I regularly whip up body butter made with all sorts of wonderfully healthy ingredients. Looks good enough to eat!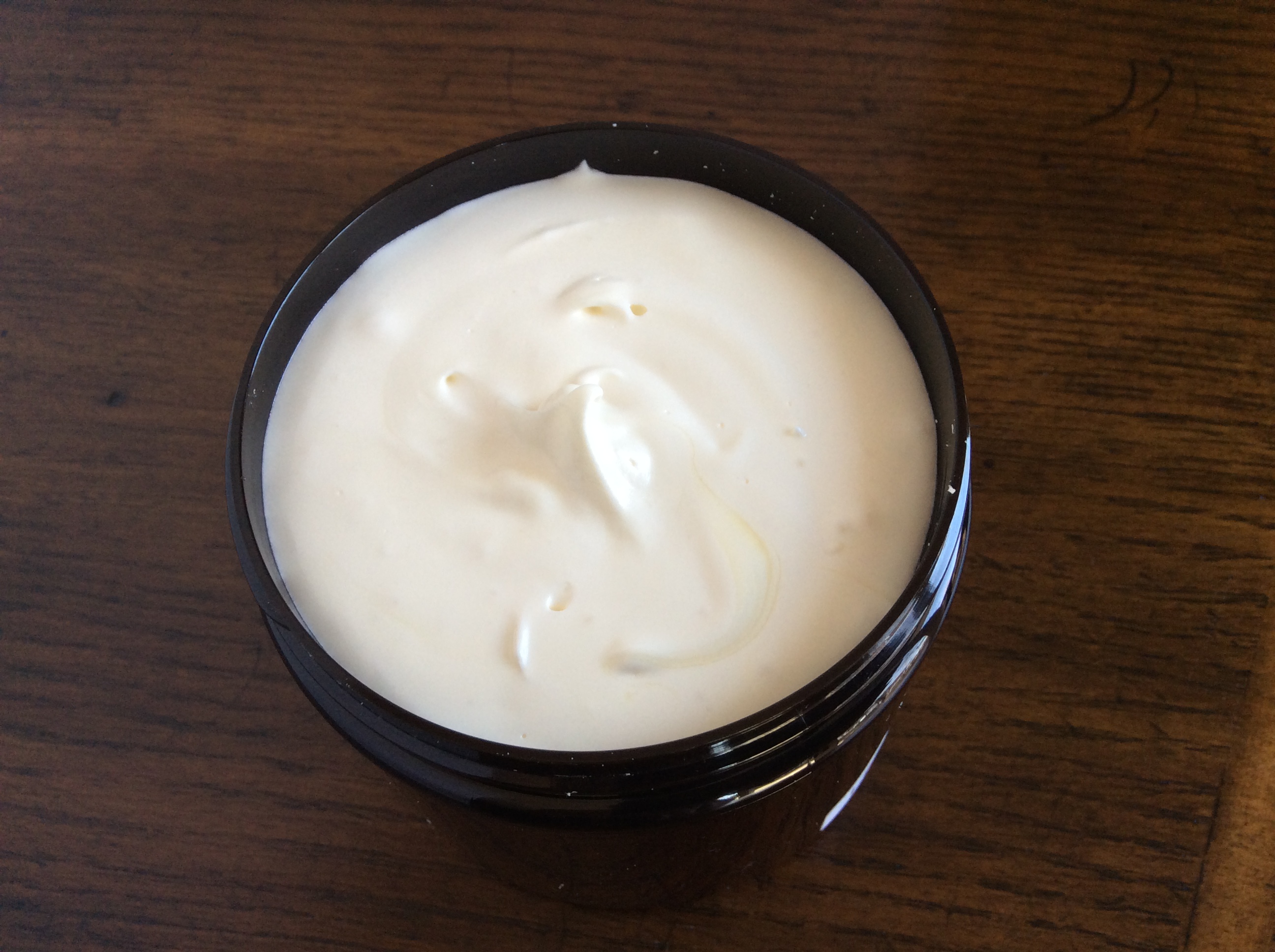 I also combine argan, vitamin E, jojoba, carrot oil, and frankincense as a face oil before bed.
The newest tool in my cosmetics drawer is this facial mask. Happy sigh. Aspirin contains salicylic acid, which is a great exfoliant. Lemon juice evens skin tone and lightens age spots, of which I have plenty. And baking soda eases inflammation and is antiseptic, which controls breakouts. Just 10 minutes, once or twice per week, makes for blemish-free, smooth skin that is remarkably clean.
Here are a few things to notice about this mask:
If you have really sensitive skin, test this on a small area before using.
Don't get this into your eyes. It will sting like crazy! (Not that I have any experience with this, but it's common sense. There's a reason cucumber is used instead of lemon slices to bring down eye bags.) 🙂
Make sure you use a toner afterwards to neutralize the acid (apple cider vinegar diluted 1:4 with water works well).
Be aware that your skin may be sensitive to the sun for a few hours after using any product with citrus juice (I like to do this mask at night).
Try this knowing that your face and neck will feel smoother and happier than they have been in years.
Crush an aspirin with the back of a spoon, stir in the baking soda, and then add lemon juice. The mixture will bubble and foam for a few moments – just like your 4th grade science experiment did!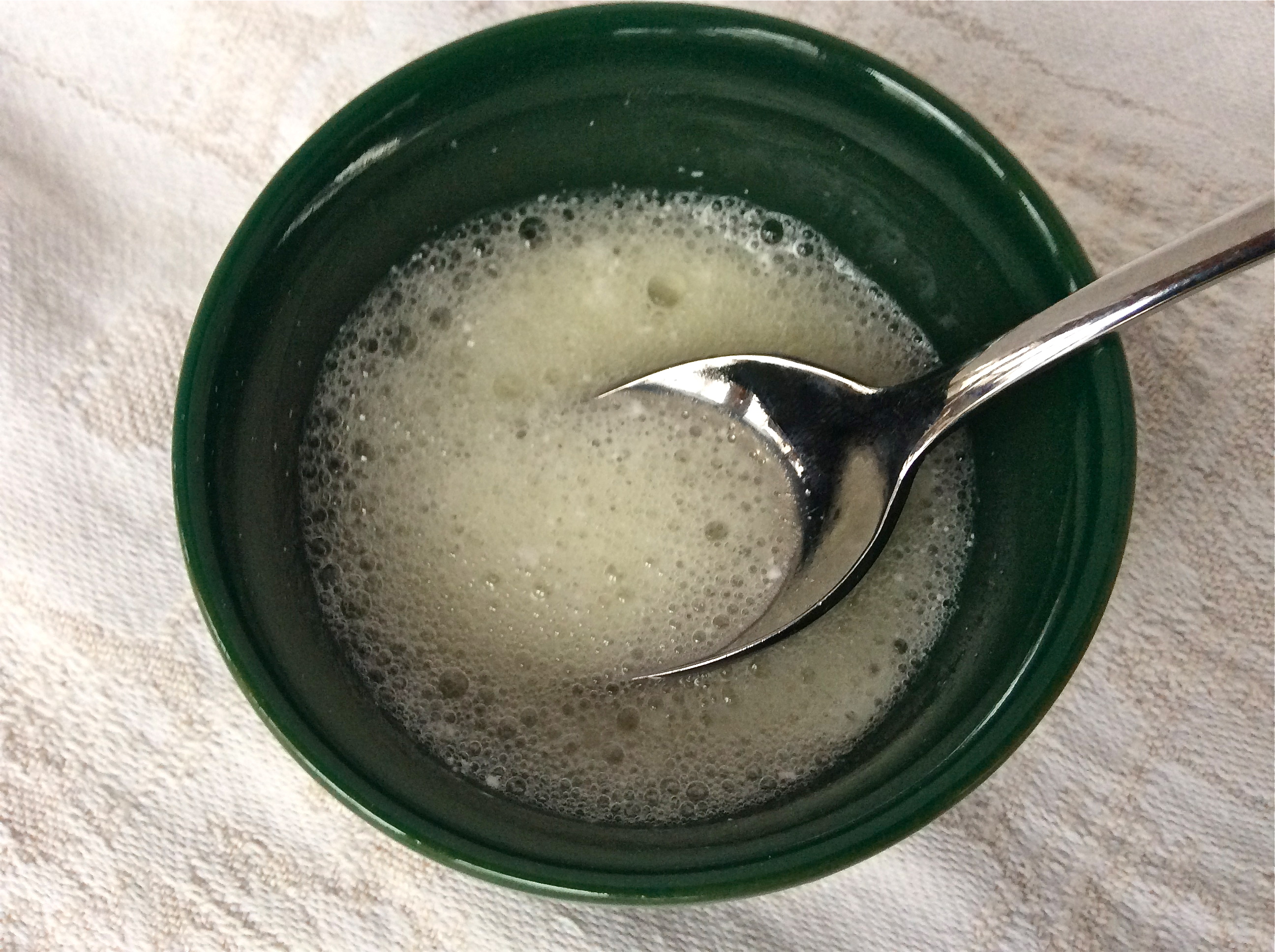 Using an old (clean!) makeup brush or cotton ball, dab the mixture all over your face and neck. Let dry for about 10 minutes. Then with damp hands, gently scrub in a circular motion. The grit is super-fine and works like microdermabrasion. Rinse with cool water, followed by a toner.
Facial Mask – Homemade Health and Beauty
Ingredients
1 aspirin
1 tsp baking soda
1 tsp lemon juice
Instructions
Crush the aspirin with the back of a spoon, then stir in the baking soda. Add lemon juice and stir.
Using a brush or cotton ball, apply to face and neck. Allow to dry for 10 minutes.
With damp hands, gently scrub in a circular motion. Rinse with cool water before applying toner.
Do not get into eyes, and be careful with sun exposure after using.
http://www.culinaryconcerto.com/facial-mask-homemade-health-beauty/
Please follow and like us: