Saturday. Sleeping late. Brunch. Family. Relaxing. Traditions. I'm all over that! At the end of a crazy, stressful week, there just isn't anything better than a calm morning with delicious treats.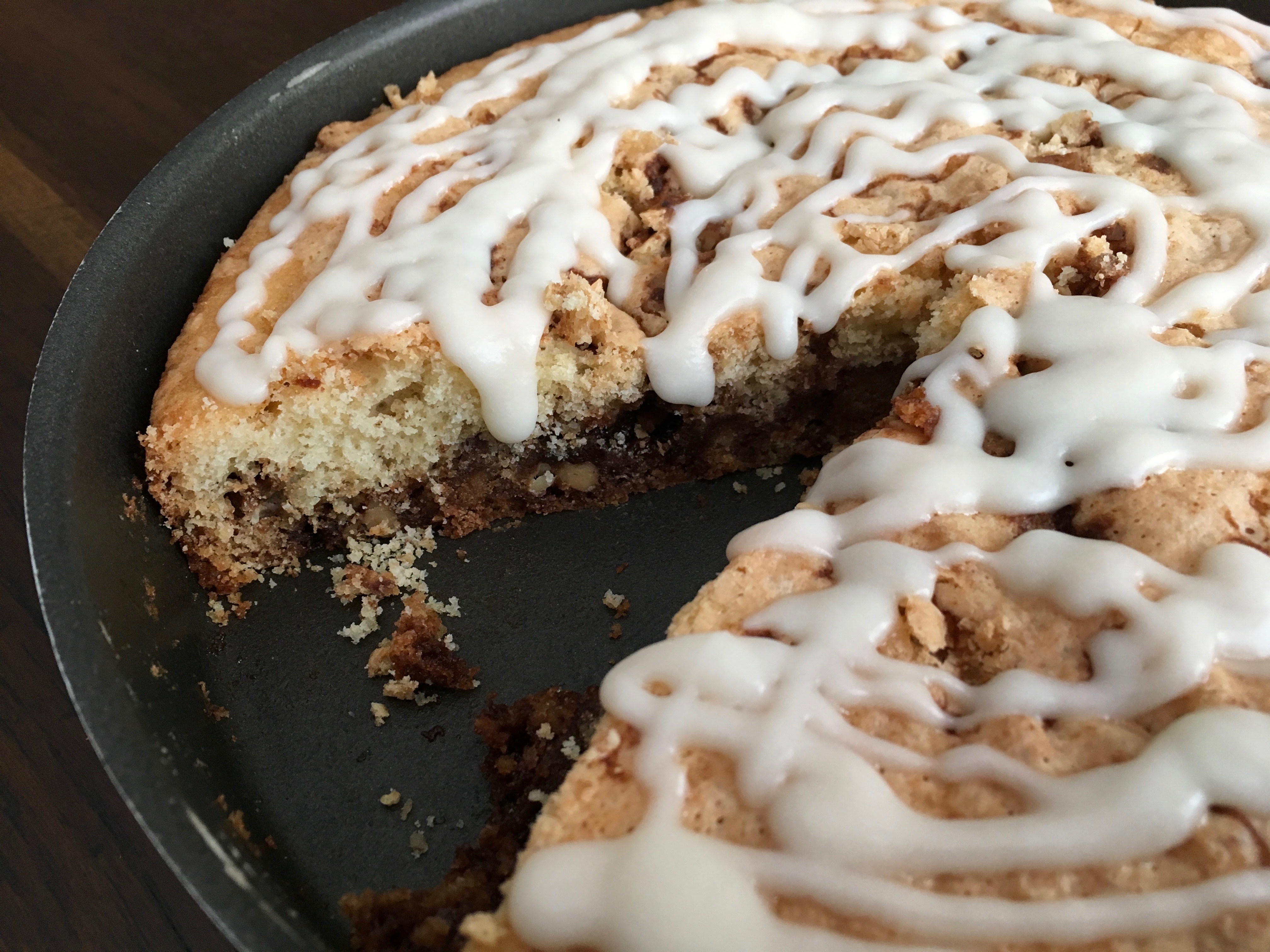 I subscribe to a few magazines – mostly home decorating magazines in both English and Swedish. It is very evident which issues I enjoy because I fold over the corners of pages to be revisited. Some magazines end up being completely dog-eared — photos of beautiful rooms, helpful hints, or recipes to try. The magazines with only a couple pages marked get tossed into the recycling bin without regret.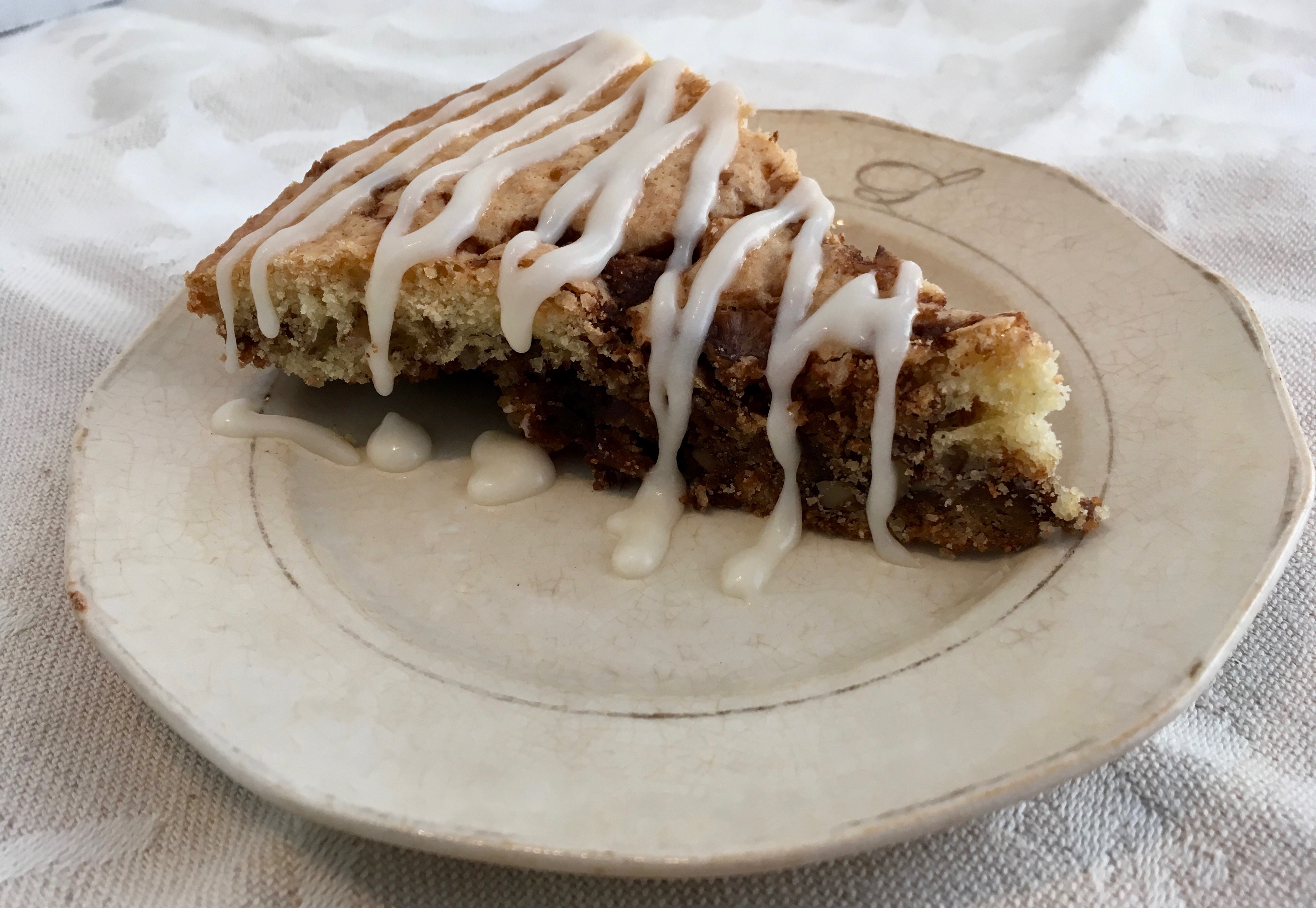 Our family has a few mainstays for nice, leisurely brunches:
This particular recipe was pulled from a magazine about 25 years ago and immediately became a favourite. With a few substitutions, it is now a gluten free treat that perfectly accompanies healthier, more substantial brunch dishes, or even scrambled eggs.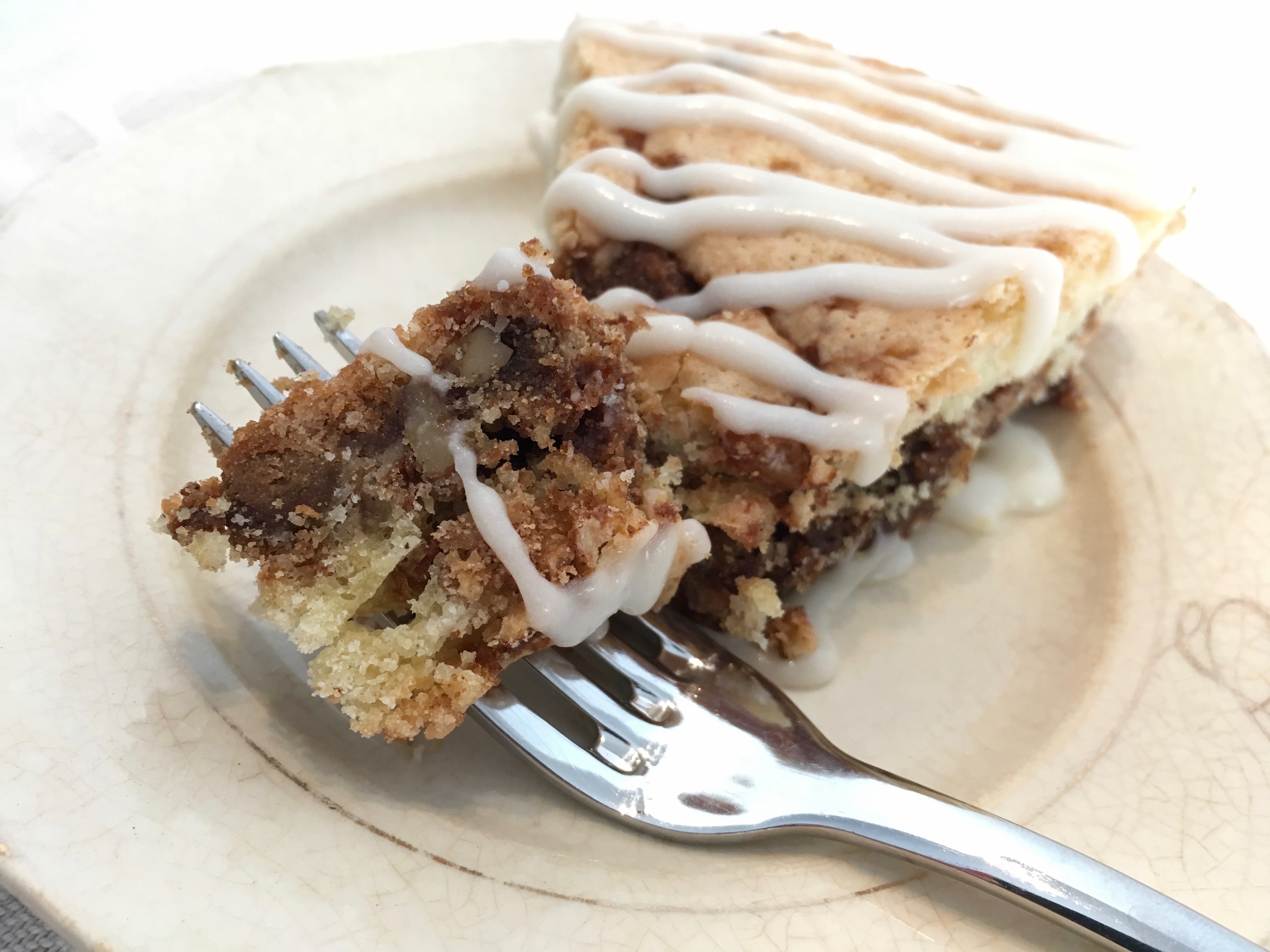 It's not too often I use a store-bought mix, but Bob's Red Mill makes a very convenient GF yellow cake mix. The streusel is made with  Kinnikinnick S'moreables crackers – the closest thing to gluten free graham crackers I have found.
It may not be the most high-tech method, but I crush the crackers using a small bowl within a large bowl. Hey, it works for me!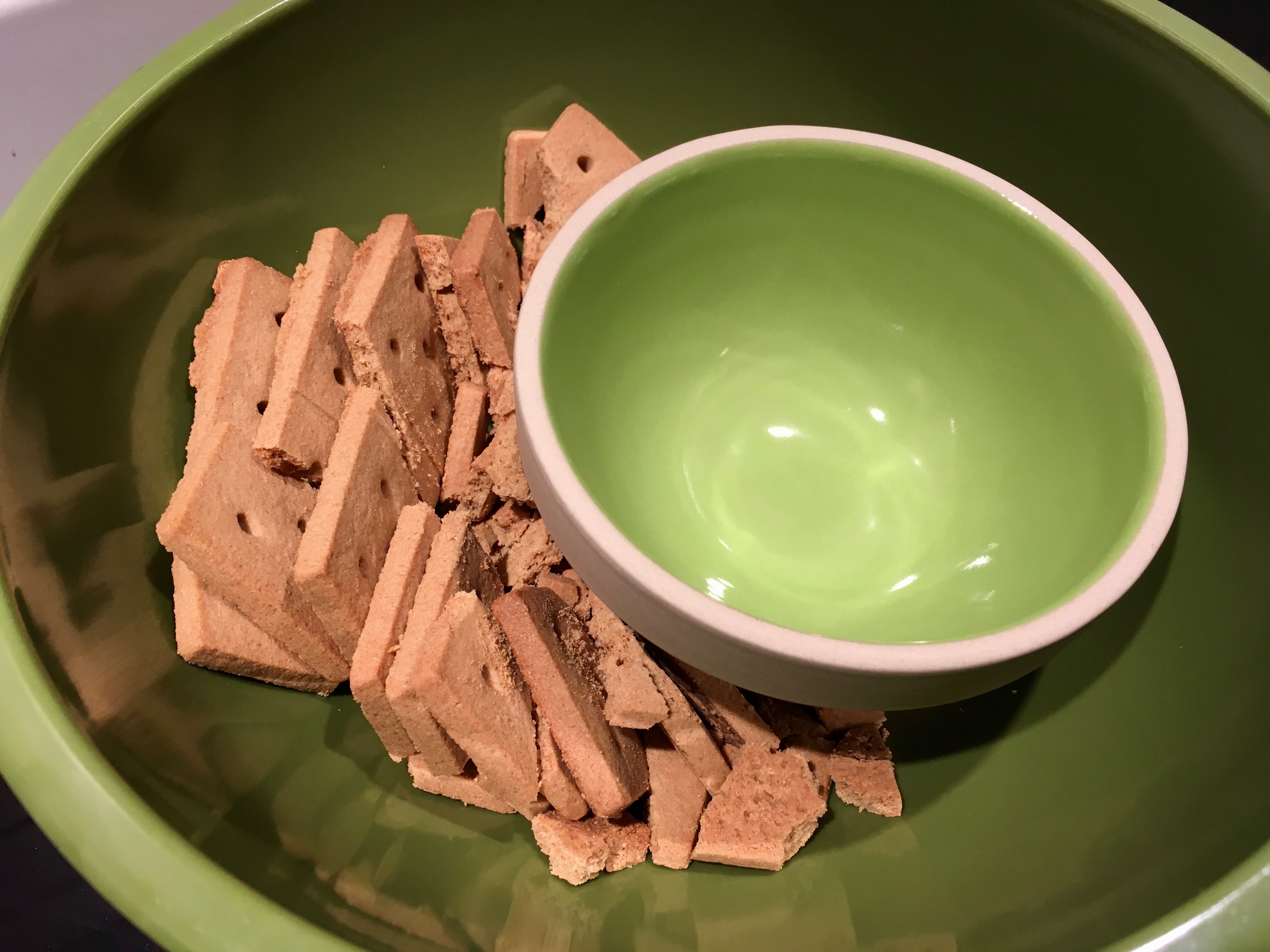 Add chopped nuts, brown sugar, cinnamon, and butter, then let the streusel sit to soften while you mix up the cake batter.
This recipe makes a 9×13″ pan, or 2 – 8″ rounds. In other words, it is perfect for a gang of family and friends. Brunch is ready!
Ingredients
12 S'moreable crackers, crushed (or about 1 1/2 cups)
1 stick butter (1/2 cup), melted
2/3 cup packed dark brown sugar
1/2 cup chopped walnuts
1 1/2 tsp cinnamon
1 yellow/vanilla cake mix
1/2 cup coconut oil, melted
1/2 cup water
3 large eggs, at room temperature
1 1/2 cups powdered sugar
4-6 Tbsp heavy cream (half&half or milk works fine, too)
1 tsp vanilla extract
Instructions
Preheat oven to 350 degrees and grease the cake pan(s).
Crush the crackers, chop the nuts, and combine with brown sugar and cinnamon. Drizzle in melted butter, and set aside.
In a mixing bowl, combine the eggs, melted coconut oil, and water. Gradually add the cake mix until well combined.
Divide half the cake batter between the pans, sprinkle on half the streusel. Then add the remaining batter and top with streusel.
Bake for 30-40 minutes, or until toothpick comes out clean.
Cool on a rack before drizzling with frosting.
Combine powdered sugar, the vanilla, and gradually add cream until smooth but not too thin. Put into a plastic bag, cut off the corner, and drizzle on the icing.
http://www.culinaryconcerto.com/gluten-free-coffee-cake/
Please follow and like us: