This is a dangerously delicious salad. One of those salads that will tempt you to eat nothing else for dinner. Or at least nibble the ingredients while preparing it, leaving you with no appetite for other food. But the risk is worth taking!
The combination of apple, maple, bourbon and bitters gets even better when tossed with a salad.
Mix the vinaigrette up to a month before using.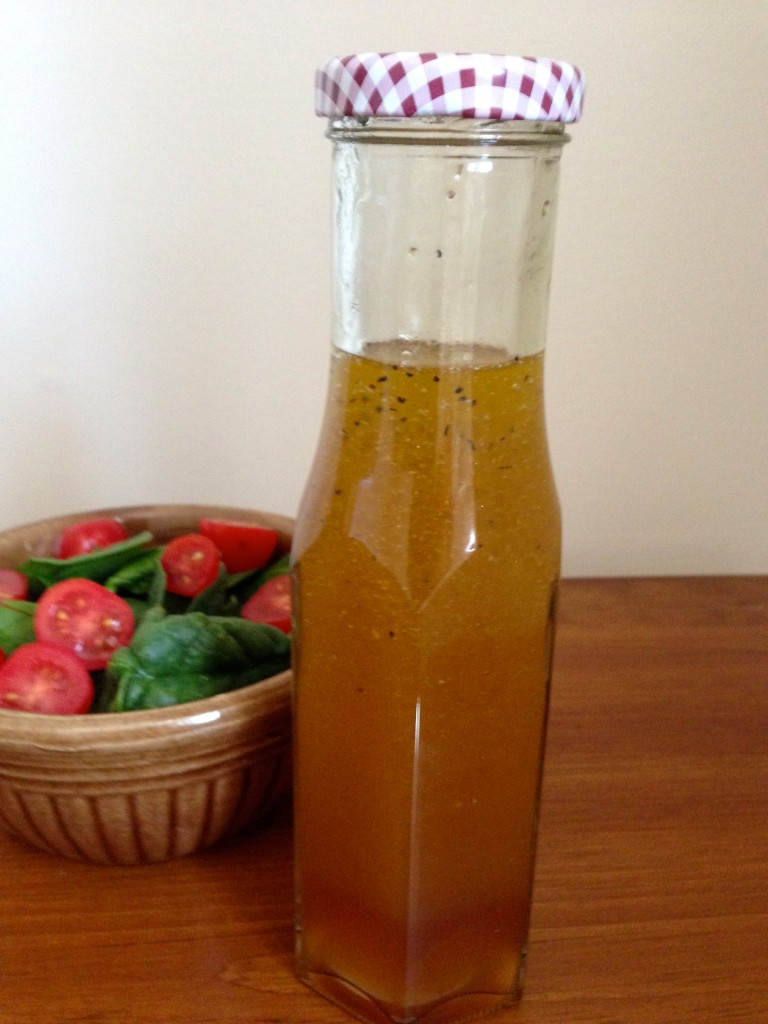 Make a salad with spinach, finely diced apples, and ultra-thin slices of red onion. Toss with a liberal amount of vinaigrette.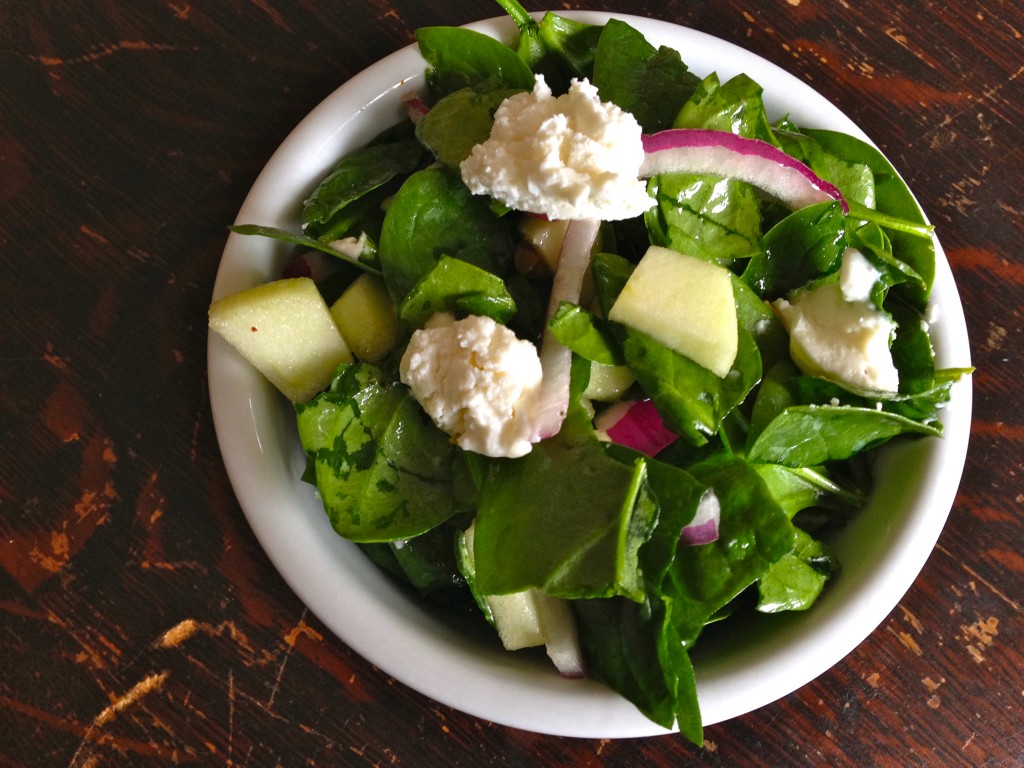 With a spoon, "glob" goat cheese on top and sprinkle with a chopped pistachios. Serve with basically any meal, but this complements maple and cider glazed pork chops perfectly.
Maple Vinaigrette with Goat Cheese Salad
Ingredients
1/3 cup apple cider vinegar
3 Tbsp maple syrup
1 tsp bitters
2/3 cup olive oil
1/4 tsp each salt & pepper
1-2 Tbsp bourbon
1 bag baby spinach
1 large granny smith apple
1/4 of a red onion
2-4 ounces chevre (goat cheese)
1/4 cup pistachios
Instructions
Mix together apple cider vinegar, maple syrup, bitters, bourbon, and olive oil
Season to taste with salt and pepper - vinaigrette can be stored in the refrigerator for one month
Rip any large spinach leaves, peel and finely dice apple, slice red onion very thin
Toss spinach, apple and onion together, then drizzle with desired amount of vinaigrette
Add chevre by the small "glob" and sprinkle with chopped pistachios
http://www.culinaryconcerto.com/maple-vinaigrette-with-goat-cheese-salad/
Please follow and like us: