I am a "No New Year's Resolutions" kind of gal. I don't like the feeling of defeat when, only a few days into the year, I've already failed to improve myself. Maybe you are like me – just trying to live healthier and give more.
Unlike the line from Kate & Leopold, meals at our home are not always "the result of reflection and study", nor are menus "planned in advance and timed to perfection". To be perfectly honest, I am currently using grilled cheese sandwiches on sourdough bread as my last-minute, nothing-planned meal. Head hanging in shame….
However, during the past few months, I've been fixated on roasted vegetables. Yes! Versatile, beautiful, nutritious, delicious vegetables! They have become my "go to" staple. I find peeling and chopping veggies to be very therapeutic, and a perfect escape while the husband watches yet another episode of Full House.
In fact, I usually get carried away in my therapeutic chopping, and prepare more veggies than the entire neighbourhood could eat.
Hello! Leftovers!
Reheated in the micro works just fine.
Diced and sautéed for a wonderful "pyttipanna" (Swedish comfort food somewhat like hash) is even better.
But to bring leftover roasted veggies to the next level, make pasta sauce! It is SO good that you will want to roast massive batches of veggies in order to get leftovers.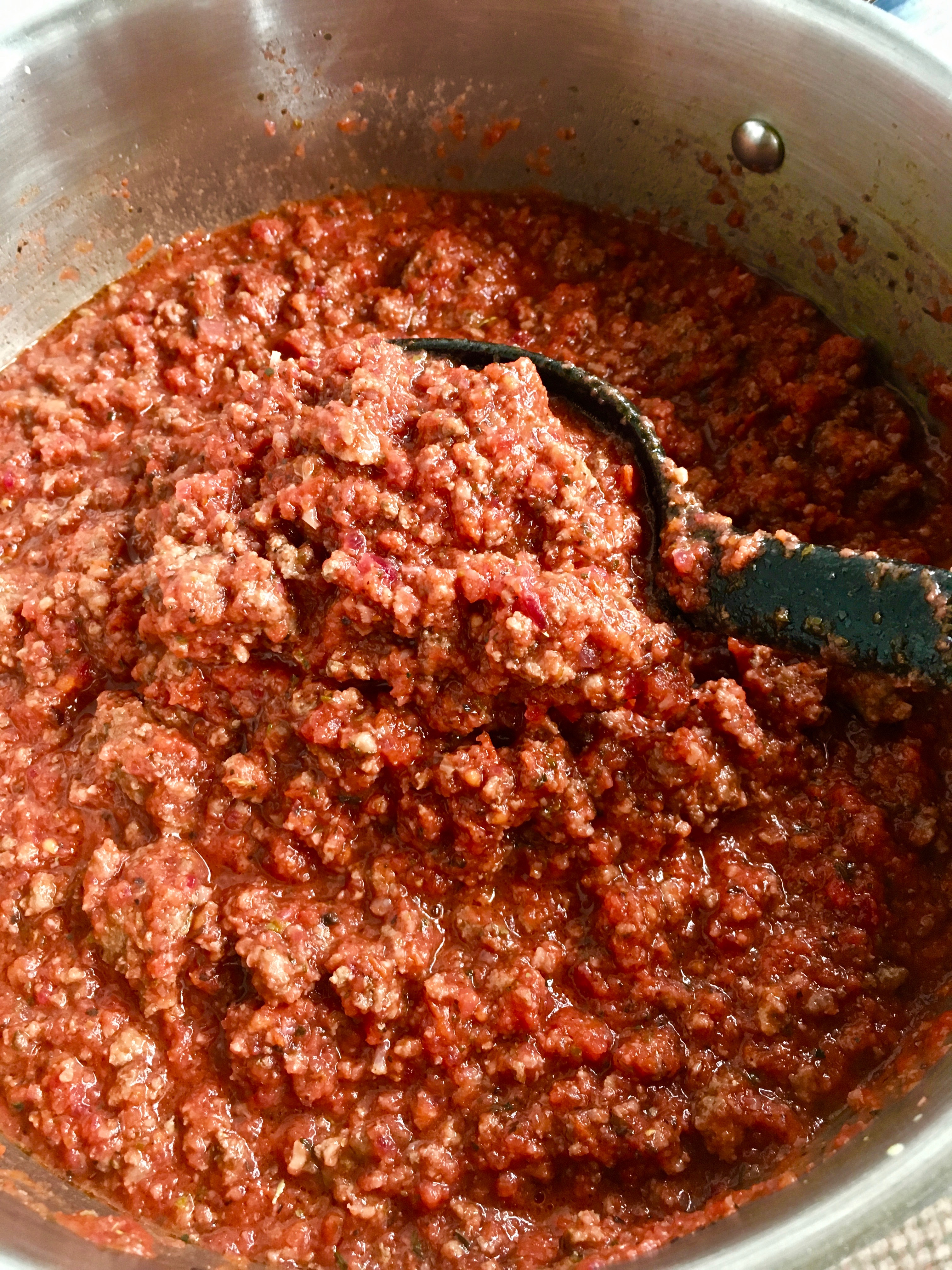 So, what kind of vegetables roast well? The ones I like best are:
Cauliflower
Broccoli
Fennel
Mushrooms
Zucchini
Carrots
Sweet Potatoes
Beets
Rutabaga
Parsnips
Turnips
GARLIC
Use whatever you have in the produce bin. Just follow two simple rules:
Avoid potatoes (too starchy to be added into pasta sauce), and celery (gives a weird texture and bitter taste).
Cut veggies according to how quickly they will cook. Rutabaga takes longer than zucchini, so cut it into smaller pieces, and so on.
Toss the veggies with olive oil and roast at 425 degrees until they begin to brown, yet haven't gotten too soft, about 20 minutes. Season as desired and serve.
(Trust me! Even non-beet-eaters will like them roasted. And they will never guess you have snuck them into pasta sauce.)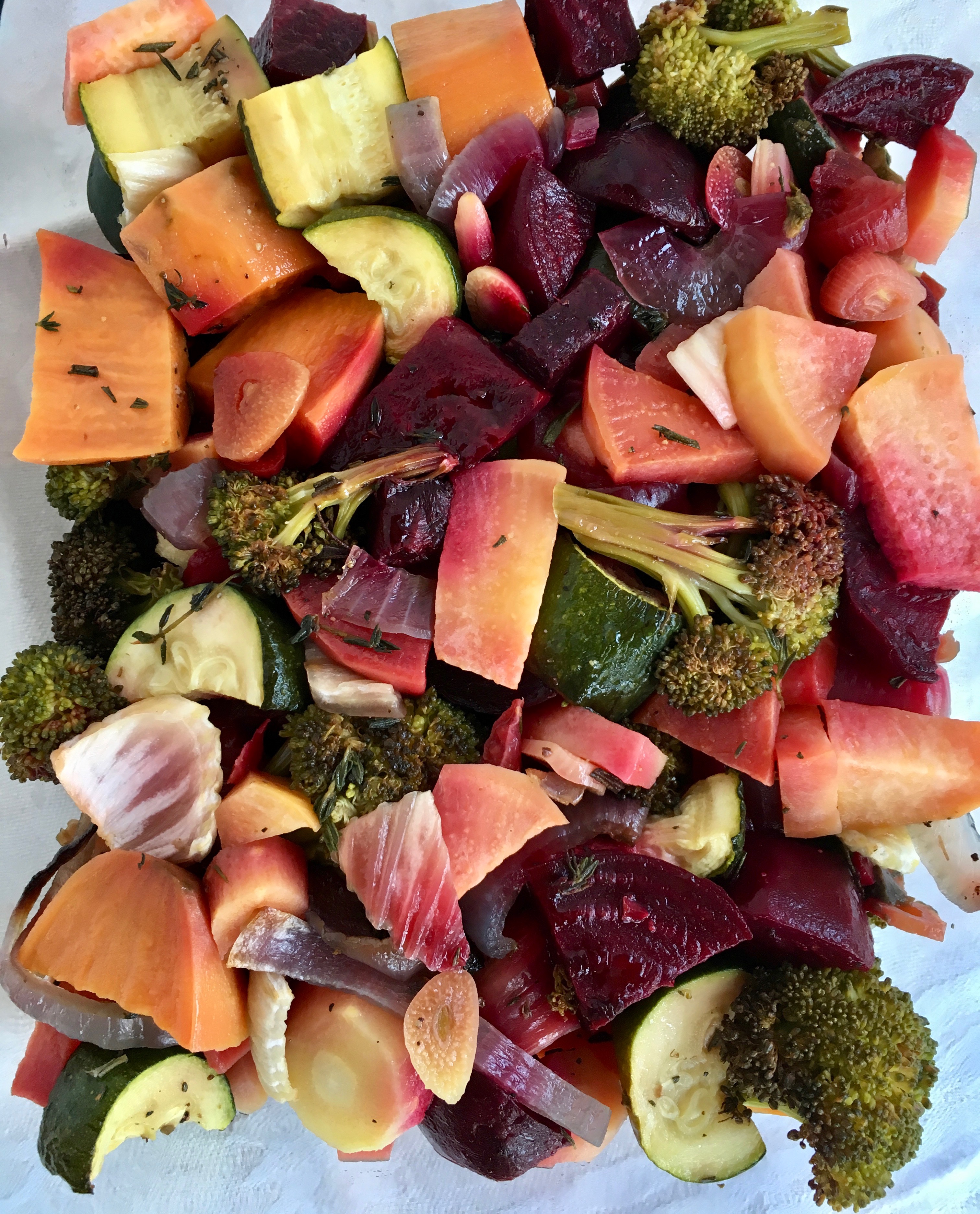 But now the fun truly begins! Dump all the leftover vegetables into a large stock pot. Add canned tomatoes and italian seasoning. Simmer until all the flavours have melded and the veggies are soft. Then use a stick blender to slowly process until smooth.
This makes a perfect red sauce, which can be served "as is" over pasta or bread for a vegetarian meal (add a fried slab of halloumi cheese or tofu for protein). Or for meat-eaters, while the vegetables are cooking, brown ground beef, onion, and mushrooms. Add the beef mixture to the sauce and serve over pasta.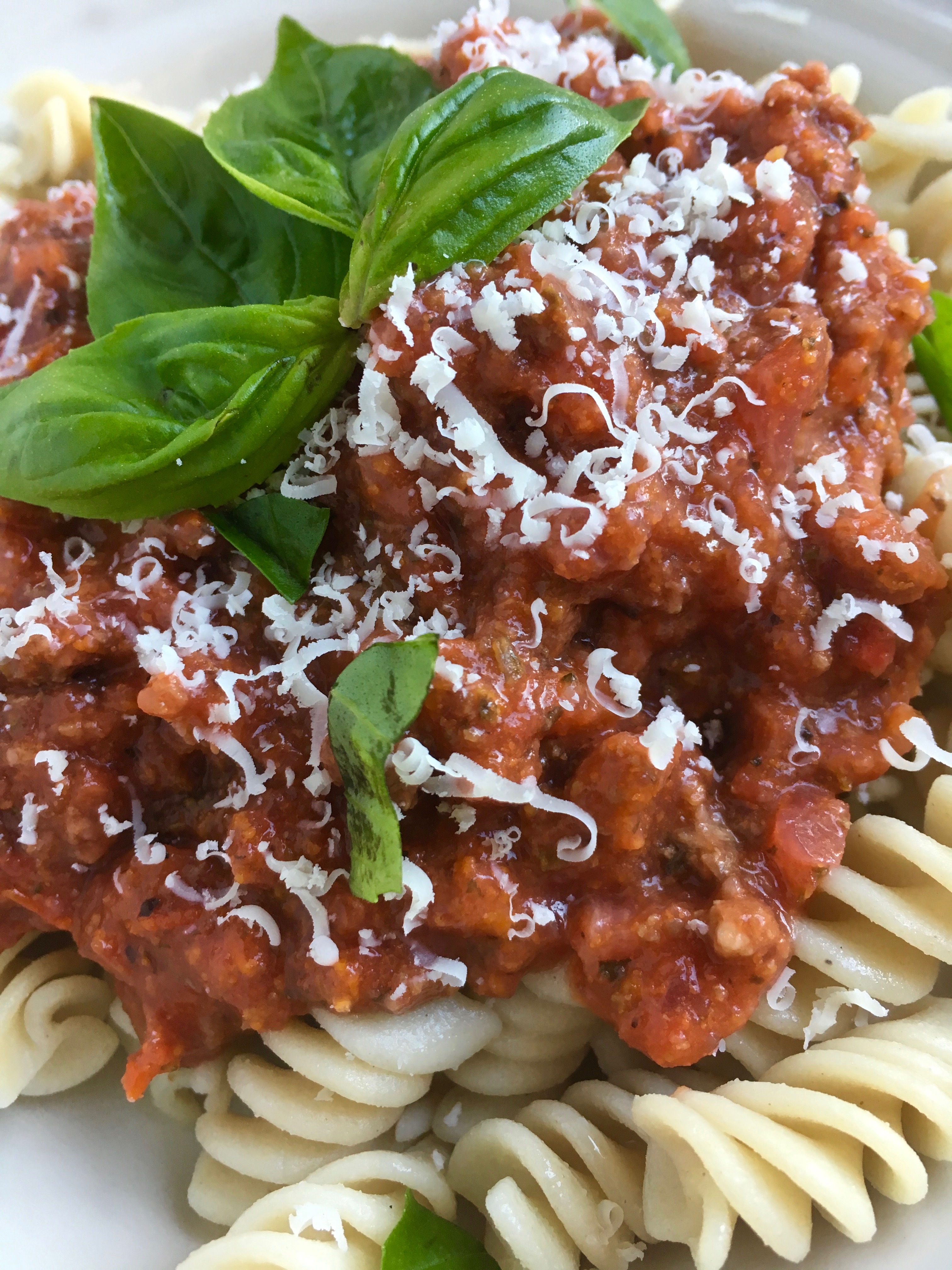 Leftover sauce can be frozen in canning jars (leave 1″ head-room so sauce can expand), and pulled out to be thawed and served on a busy evening instead of making yet another grilled cheese sandwich.
Roasted Vegetable Red Sauce
A quick, delicious, and nutritious way to incorporate loads of vegetables into your meal, while using leftovers in a creative way.
Ingredients
6-8 cups roasted vegetables
3 - 14 ounce cans diced tomatoes
1/2 cup water (rinse tomato cans)
3 Tbsp Italian seasoning
1 cup red wine
2 Tbsp butter (optional)
1 tsp salt
1/2 tsp black pepper
Instructions
Dump leftover roasted vegetables into a stock pot, add tomatoes, water, and Italian seasoning, and bring to a boil, and simmer until vegetables are soft (approximately 20 minutes).
Add red wine.
Using an immersion blender, carefully purée until desired consistency (or small amounts into a regular blender and process one batch at a time).
Stir in butter if desired. (It gives a nice sheen to the sauce, adds flavour, and prevents the sauce from "weeping" on your pasta.)
Season with salt and pepper.
http://www.culinaryconcerto.com/roasted-vegetable-red-sauce/
Please follow and like us: