Very few things in this country can claim a 200+ year history, especially one riddled with drama, scandal, and fame. But even though the Old Fashioned has a lengthy and colourful history, it is very new to me.
With hundreds of varieties and options found in mixology books, this is probably the most simple and excellent of them all. Thanks to our friend Jay for the fun conversations while mixing and sipping!
Drop a sugar cube into a glass with straight sides, and put 4-5 drops of bitters on the cube.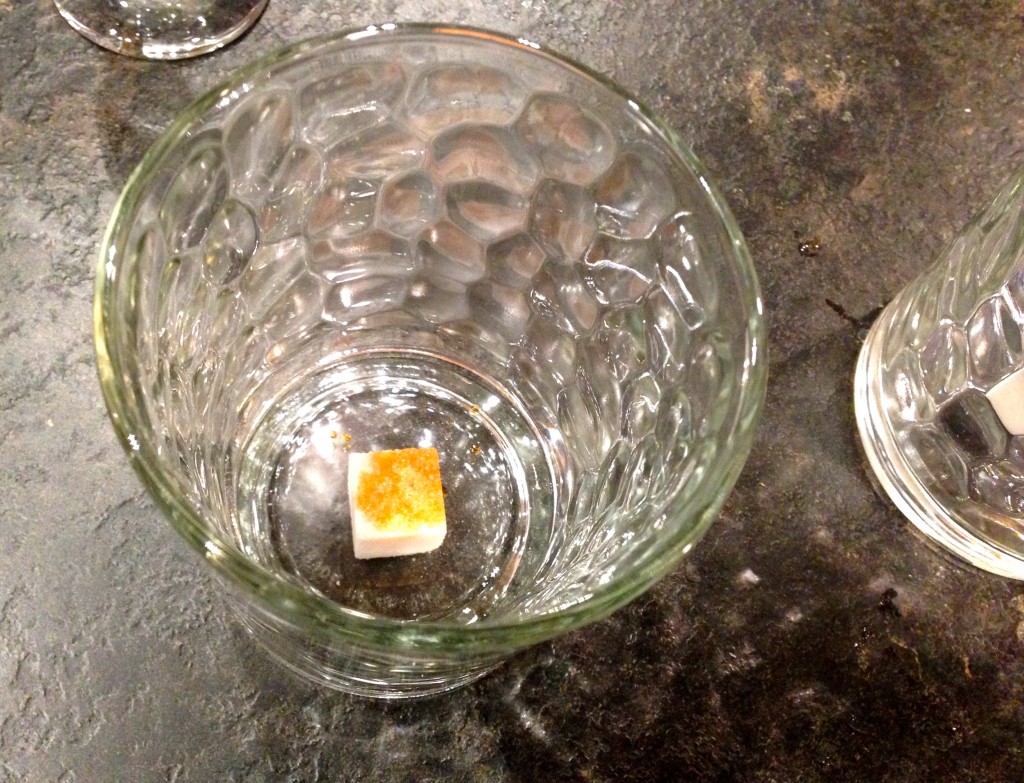 Using a muddler – or the blunt end of a wooden spoon – smash up the sugar cube, mixing the bitters in with the sugar.
Add 1-2 tsp of water, and muddle it all together.
Tipping the glass to the side, roll the sugar/bitters/water around the sides of the glass, coating it evenly.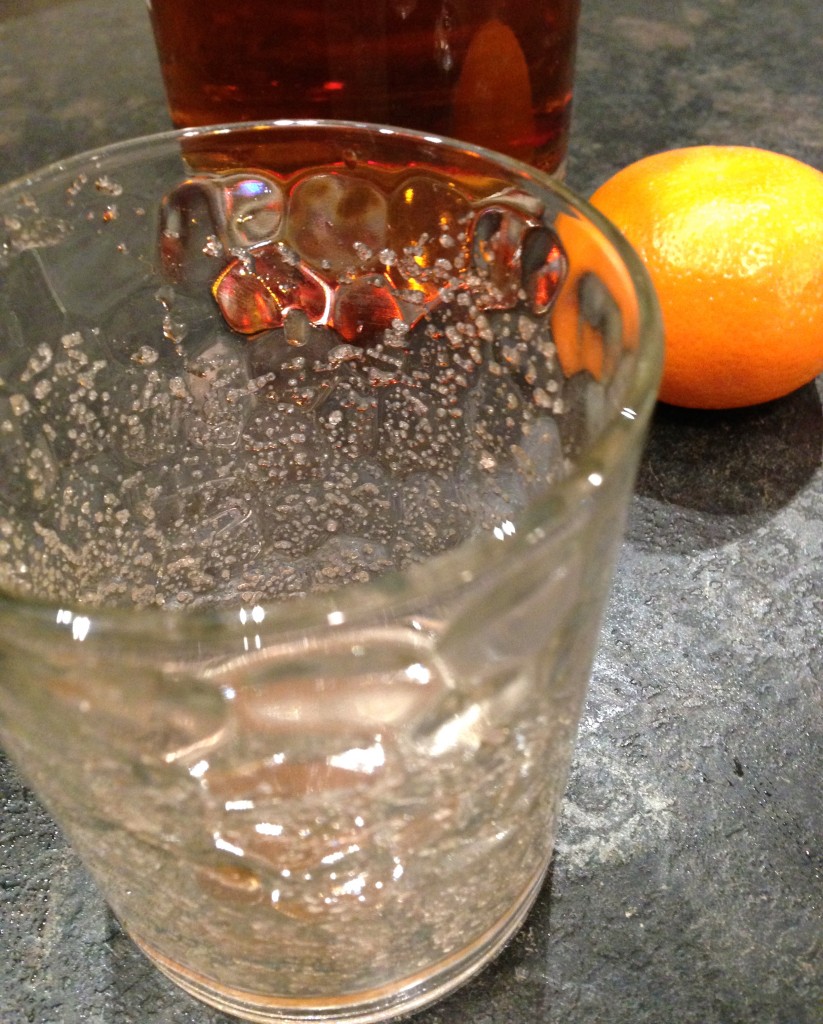 Add 3-4 ice cubes.
Pour in 2 ounces of bourbon or rye.
Take a good chunk of orange, mandarin, or grapefruit peel, and twist it to release the oils. Rub the peel along the rim of the glass, then drop into the bourbon.
Swirl the glass, catching some of the sugar for each wonderful sip of Old Fashioned.
Ingredients
For each drink:
1 sugar cube
4-5 drops angostura bitters
1 tsp water
3-4 ice cubes
2 oz bourbon
Orange peel
Instructions
Drop the sugar cube into a straight-sided glass, drop the bitters onto the cube, and muddle (or crush) the sugar cube
Add just enough water to make the sugar and bitters liquid, and roll it around in the glass so sugar coats the sides
Add the ice, then the bourbon
Take a large piece of orange peel, twist it to release the oils. Rub the orange peel along the rim of the glass before dropping it into the glass.
Give the drink a quick stir before enjoying a piece of history
http://www.culinaryconcerto.com/old-fashioned/
Serve with Maple and Cider Glazed Pork Chops and Maple Vinaigrette with Goat Cheese Salad for a perfectly festive meal.
And of course, always drink responsibly – and NEVER drink if there is even the remotest chance you are pregnant! 
Please follow and like us: